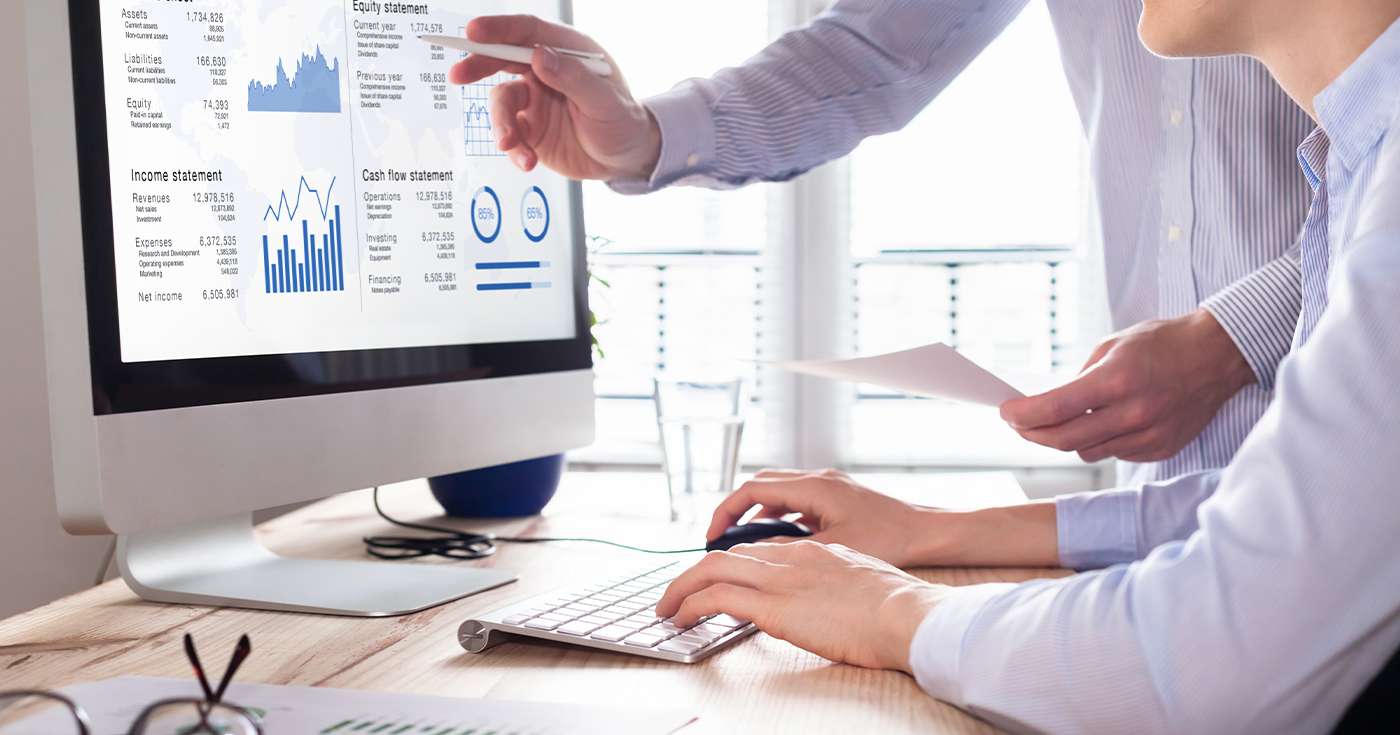 Executive Summary
In our IT Support Insider series, we take a close look a specific area of the technical aspects of running a business and offer best practice advice from our team of IT experts.

In this edition of IT Support Insider, we're shining a spotlight on something all modern businesses rely on: software. Here are the apps you need to keep your business ticking.

Introduction
When it really comes down to it, a business is a complex daisy-chain of interconnected systems.
From accounting to payroll, marketing to sales, every department and individual relies on seamless, low-friction connections with others to get things done.
And to make this happen, especially in today's digital-first world of work, you need the right software for the job. In this edition of IT Support Insider, we'll look at some of the core software categories all businesses need and giving examples of the market leaders for each one.
So, let's get started.
Cyber security software
If you're a regular on the Get Support blog, you'll know that cyber security is one of our main focuses. If you haven't been keeping in-step with industry shifts, when you hear 'cyber security', you might still think of antivirus software alone – but things have changed.
Antivirus is still important, and there are plenty of options, but you should also be aware of different defensive measures which apply to different areas of your business.
Here is a short list of just some of the security software your business might consider:


Windows Defender is an anti-malware solution which is now built into all Windows 10 and Windows 11 computers. It offers similar virus and threat protection as paid solutions, and at no extra cost, though it will be less effective than end-to-end solutions like EDR. For a more comprehensive option, you can consider upgrading to Microsoft Defender for Endpoint.


Microsoft Defender for Office 365 may be named similarly to the previous example, but its role is quite different, because its focused entirely on email security. Available in two different plans, this service builds on Microsoft's Exchange Online Protection (EOP) to protect your email system from zero-day malware, phishing attacks, and more. Learn more about what's included with our article on Microsoft Defender for Office 365 Plan 1.


Endpoint Detection and Response (EDR) platforms offer real-time cyber security protection, even after malware has successfully infiltrated a system. Learn more in our dedicated Plain English guide.


Biometric authentication systems such as Windows Hello can offer better protection than passwords alone via biometric authentication (fingerprint, face ID, etc.)


Digital workspace platforms
With hybrid working becoming more commonplace, a certain gap in the market appeared for businesses wo wanted to keep their remote and on-site teams connected – and many contenders swooped in to fill it.
This means there's plenty of choice for businesses looking to improve their collaboration and communication, even when employees are located in different physical places. Depending on the platform in question, a good digital workspace will offer:
Instant messaging via text chat
Real-time video calls
Phone calling / VoIP
Real-time document collaboration / document editing
User and group management to structure the organisation
Each solution will offer a slightly different combination of these, though some may tick all of the boxes, so it's up to your business to decide what you really need.
In terms of your IT support, there's no question that having all of these functions under one umbrella makes troubleshooting and user management much easier. That's why we recommend Microsoft 365 to all of our business clients – because it genuinely offers solutions not just for digital workspaces, but every other category on this list, too.
Digital workspace platforms include:
Microsoft Teams (via Microsoft 365)
Google Workspace
Slack
Workplace from Facebook
Cloud storage services
As mentioned above, many of the digital workspace solutions you'll find – such as Microsoft 365 – will grant access to many other apps and cloud-based services.
Even so, if you are looking for specific functionality but don't want to invest in a full subscription, there are options for that too. Cloud storage services are an excellent example of this.
The new move towards remote work has meant that businesses really have a choice when it comes to managing essential files. They can have employees store files on their local machines, which can cause problems when working from different places; or they can have a central server on-premises; or they can use cloud storage solutions. With many businesses choosing to eschew the traditional office spaces, cloud storage is becoming a much more attractive option, providing a fast, secure way to store files safely and make them accessible from anywhere on the planet (and from multiple devices).
Accessing cloud storage services can be a bit of a confusing prospect, especially if you're only looking for cloud storage. While it's true that Microsoft 365 will grant access to Microsoft OneDrive – a cloud-based file storage service which underpins apps like Microsoft Office – you can also access it directly via OneDrive for Business.
Most cloud storage works the same way: you'll be given access to either a folder within your operating system or via a web browser where you can move your files to have them stored remotely on cloud servers. This is good for productivity, good for cyber security, and takes the pressure of your on-site IT support team, too.
Cloud storage services include:
Microsoft OneDrive for Business
Microsoft SharePoint
Google Drive
Dropbox Business
Project management software
Businesses are built on projects, but actually managing those projects can become difficult – and that goes double with distributed teams.
Often available as modules within the digital workspaces we looked at above, you might also have seen more dedicated project management platforms popping up here and there.
Put simply, these apps allow teams to track, monitor, and manage specific projects using various prioritisation techniques such as Kanban boards, timelines, and roadmaps. With collaboration across teams, users can mark their individual tasks as 'In Progress', 'Complete', and so on, and have visibility of other projects across the organisation.
Examples of project management software:
Microsoft Teams (especially when combined with Microsoft Planner).
Microsoft Project
monday.com
Asana
ClickUp
Trello
No time to pick and choose? We can help
It should be clear now that there's no shortage of choice when it comes to software for small businesses.
While any IT support team worth their salt will be able to help you set up and configure almost any business software, if you just want to get things done, it's always best to rely on a team of IT support experts who have the experience to do just that.
At Get Support, our team has decades of experience deploying, configuring, and managing business software — including the full Microsoft 365 suite — for small businesses up and down the UK.
To start planning your essential business software today, call the team now on 01865 594 000 – or just fill in the form below.