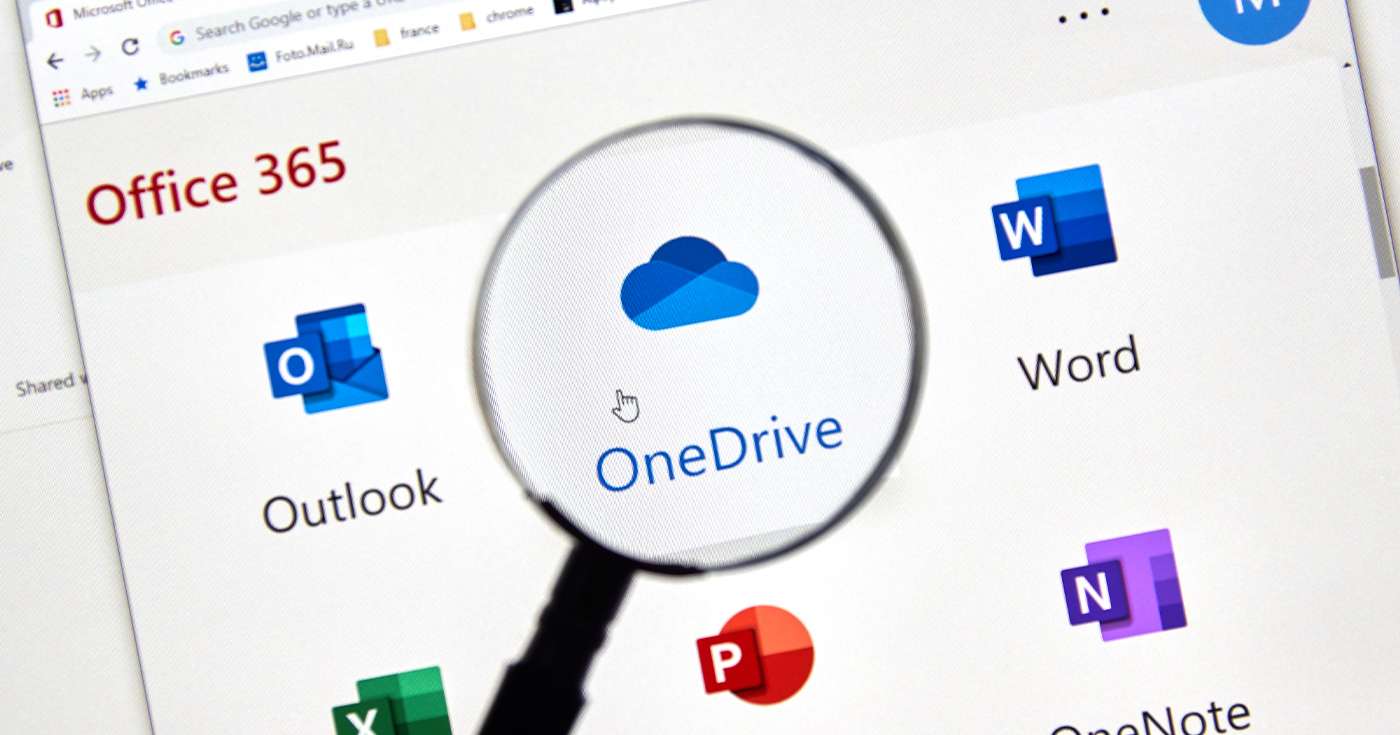 Image credit: dennizn / Shutterstock.com
Executive Summary
Our What's That App? series on the Get Support blog delves into the detail of those lesser-known apps, many of which are available with Microsoft 365.
In this edition, we'll introduce you to Microsoft OneDrive for Business.
OneDrive is a cloud storage and file synchronisation service which forms a core part of the Microsoft 365 productivity suite.
Introduction
One of the greatest things about the Microsoft 365 suite is that all of its many parts are fully integrated with the cloud.
This means you can pick up a job on one device and seamlessly continue it on another. Start a Word document on your laptop, then open it on your phone later that day and it's right there waiting for you.
But for this digital magic to happen, there needs to be a system in place to manage your files across devices (and sometimes even whole countries).
It's here that Microsoft OneDrive steps into the spotlight.
What is Microsoft OneDrive?
At first glance, it may appear that Microsoft OneDrive is a service like Dropbox: a cloud-based file storage solution which allows users to access their files anywhere.
Broadly speaking, this is true – OneDrive does allow users to store files in the cloud and access them on other devices over the internet. But, when used in tandem with the Office apps, OneDrive becomes a lot more powerful – especially when it comes to synchronising files.
OneDrive essentially becomes a virtual drive which you can access from anywhere, either in a web browser, dedicated app, or mobile app. Any files you add to OneDrive will be accessible anywhere else, and changes will be synced in real time. This means that, if you're sharing a file with colleagues, you could both have the file up at the same time to collaborate and see the changes happening live.
Made a mistake or want to roll something back? No problem, because OneDrive saves a version history for all files and it's a snap to restore a previous iteration. Because OneDrive maintains a live connection to any open file, changes are synced in real time, so you don't need to worry about file mismatches or lost work.
A brief history of Microsoft OneDrive
However, the OneDrive story goes a bit deeper than that, and it might just date back a bit further than you think, too. Perhaps the best approach here is to offer a brief history of OneDrive:
The service began testing way back in 2007 under two different names: Windows Live Folders and Windows Live SkyDrive.
In May 2008, newly named simply SkyDrive, the service was made available in 38 countries, then expanded to 62.
In June 2010, SkyDrive was updated with support for "Office Web Apps" (which would eventually become 365's cloud-based Office apps).
During 2011, Microsoft overhauled the UI for SkyDrive and closed out the year with the release of iOS and Windows Phone apps.
In April 2012, Microsoft released dedicated SkyDrive apps for Windows and macOS to complement SkyDrive.com
In June 2013, broadcaster Sky TV began a lawsuit against Microsoft for use of the word 'sky' in SkyDrive. The High Court upheld the complaint and the name was changed to OneDrive in February 2014.
As of 2020, OneDrive is available as part of all Microsoft 365 subscriptions, as well as dedicated OneDrive for Business plans and a free personal version which offers 5GB of storage.
How to start using Microsoft OneDrive
As its long and varied development history proves, Microsoft sees OneDrive as one of its core services, right alongside the classic Office apps.
For this reason, the company has made it super simple to access and use the OneDrive service, making it available as part of every Microsoft 365 subscription – including the free personal version known simply as OneDrive, and the version tailored for professional use, appropriately named OneDrive for Business.
To break it down, here are the minimum available options to get started with OneDrive for Business today:
Microsoft 365 Business Basic and above, starting at £3.80 per user per month, excluding VAT, with annual commitment. Depending on the specific plan, you'll also have access to the Microsoft Office apps, Microsoft Teams, and more. Check out our in-depth guide. These plans all include OneDrive storage of at least 1TB per user.
OneDrive for Business (Plan 1), also priced at £3.80 per user per month, excluding VAT, with annual commitment. This does not include any other Office apps – only OneDrive. Includes storage of at least 1TB per user.
OneDrive for Business (Plan 2), priced at £7.50 per user per month, excluding VAT, with annual commitment. Again, this offers only OneDrive, but also includes advanced security and compliance capabilities. This is the only plan to offer unlimited storage per user (for plans with 5+ users, otherwise 1TB).
Curious about what else Microsoft 365 can do? Call the experts
OneDrive is just one of the many cloud apps and services available as part of Microsoft 365 for Business.
At Get Support, there's not much we don't know about Microsoft's suite of apps and services, so if you're thinking of upgrading or just have a question about how to use your subscription in the optimal way, we can help.
Call our friendly team today on 01865 59 4000 and we'll get the ball rolling.