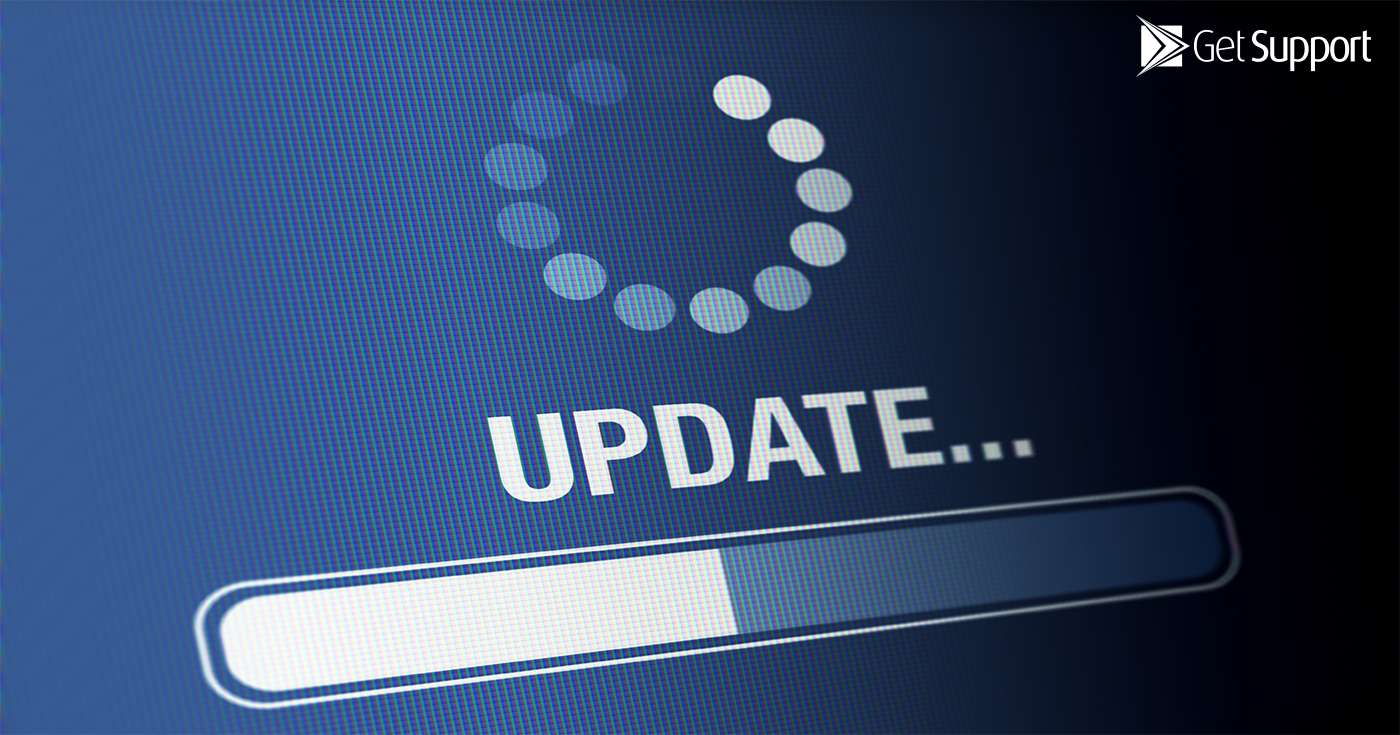 Executive Summary
In this edition of our regular Microsoft Teams Release Roundup, we'll be taking a look at the new features and enhancements made to the app across all devices during January, February, and March 2022.


New features and updates we'll cover in this roundup include changes to mirrored video, better message organisation, background effects on the web, and more.


Introduction
Now that 2022 is well underway – we're actually a quarter of the way through, but we won't dwell on that – it's time for a Microsoft Teams Release Roundup.
The first of the year, in this update we'll take a look at all of the new features and updates which have been added to the Teams app across all platforms in January, February, and March 2022.
If you're wondering about previous updates, be sure to check out other Release Roundups:
Cast from Microsoft Teams desktop to Microsoft Teams Rooms
Microsoft Teams Rooms is the latest and greatest in hybrid working technology, allowing a business to transform a conventional meeting room into a remote-enabled, cloud-based virtual meeting space. Teams Rooms works best as part of an arranged Microsoft Teams meeting, but sometimes you might find moments when you want to share the content of your screen on a big screen without friction.
With the new "casting" option, you can do just that. Just like sharing your screen during a meeting, you can now select your Teams Room screen and instantly display content from either the Windows or Mac desktop client to your Teams Room screen.
More background effects now available on the web app
The web app version of Microsoft Teams has always been a couple of steps behind the native versions for platforms like Windows and iOS, but it's still a good option when you only have access to a browser. And that option just got even more appealing thanks to an update to the available backgrounds during Teams calls.
You can now choose to blur your background or upload a custom image background just like in the native versions of the app.
Simplify your messaging view with Chat Density
Text chat messaging is one of the core features of Microsoft Teams, so you'll likely spend a lot of time there. Depending on your screen size and personal preferences, though, you might want to show more or fewer messages in each of your threads.
With the Chat Density feature now available in Teams, this is exactly what you can do. Choose from options like 'Compact' or 'Comfy' to add or reduce the space between messages and optimise your communication with colleagues.
See yourself the way others see you by disabling mirroring
Love it or hate it, the video preview during Teams calls is a useful way of knowing how you're being seen in a meeting. By default, your own video feed is mirrored, so that you're seeing yourself as you normally would when looking in a mirror. The call attendees, however, are seeing the 'real' you. So, if you'd like to see what they see, you can now choose to disable video mirroring for your own view.
Be warned, though: if you're used to only seeing yourself in mirrors, it might take a little bit of getting used to!
Pin a message in chat for reminders or reinforcement
If you use text chat messaging for important 1:1 conversations or with larger groups of colleagues, there may be times when you want to spotlight a particular chat message. Perhaps it's instructions for an event you're all attending, or a reminder about a specific call or meeting. Whatever the case, you can now make reminders or message reinforcements even easier by pinning certain messages within any Microsoft Teams text chat feed. A single message can be pinned at a time, which will appear above any messages which come in after it's been pinned, but note that any member of the chat is able to unpin a message at will.
A new search experience in the Teams mobile apps
The search experience within the Teams mobile app has now been improved so that you'll be able to search right from the header. You'll also see real-time results as you type, as well as see meetings appear in your search results. Finally, you can now use the date picker to search specific dates in the past.
Still waiting to make the switch to Teams?
If you're not yet a Microsoft 365 subscriber, you might be wondering how you can get in on the action. Teams is just one piece of the whole when it comes to Microsoft 365 for Business, the plans for which feature multiple apps and cloud services including Office, Exchange, OneDrive, SharePoint, and more.
At Get Support, we're a direct Microsoft Cloud Solution Provider, which means we can get you up and running with the perfect Microsoft 365 plan to fit your business in double-quick time. That includes full access to Microsoft Teams – and its many updates – for your whole organisation.
To talk to our team today about making the switch to Microsoft 365, call us on 01865 594 000 or drop your contact details into the form below and we'll get back to you instead.