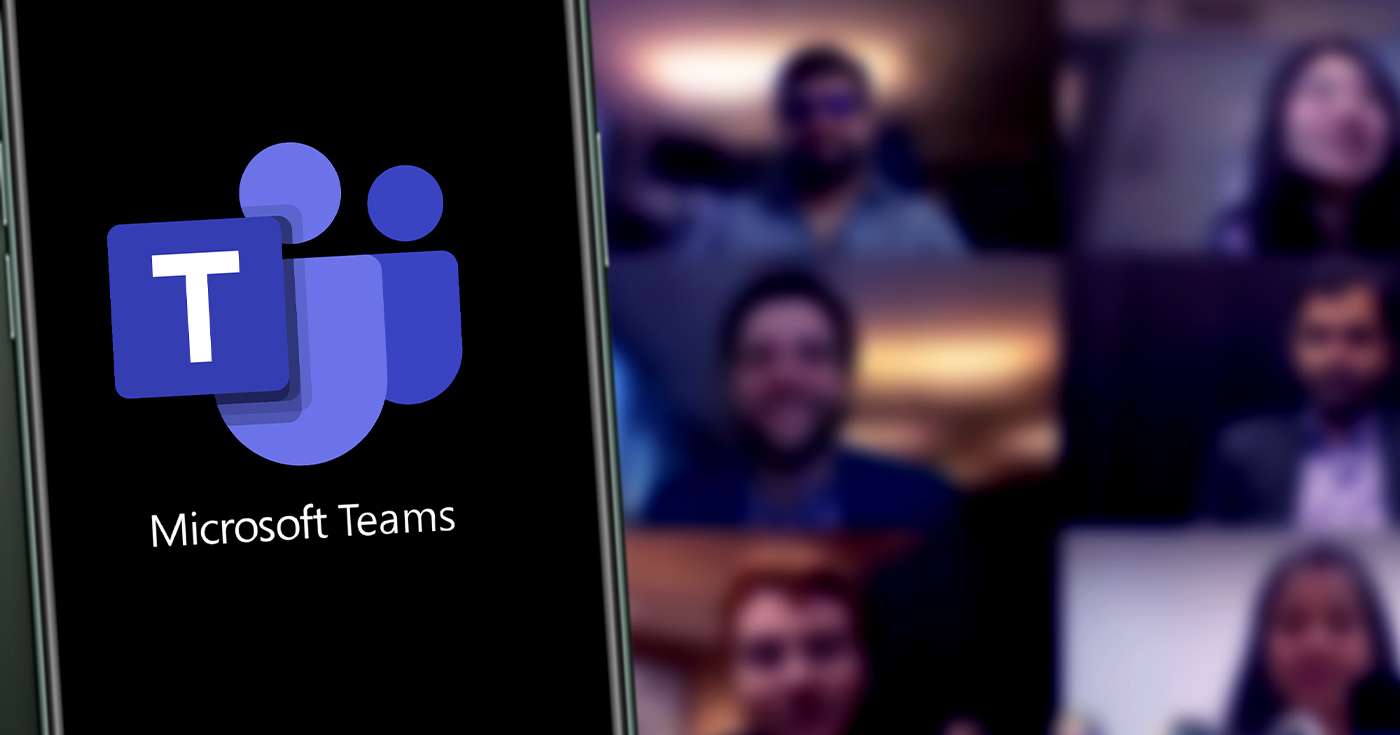 Photo Credit: DANIEL CONSTANTE / Shutterstock.com
Executive Summary
In this edition of our regular Microsoft Teams release roundup, we'll take a closer look at the additions and enhancements made to the platform during the summer months of 2021: June, July, and August.


In this roundup, we'll look at some brand-new features for Microsoft Teams, including the organiser's Attendance Dashboard, the ability to spotlight multiple users, and… the return of Clippy?


Introduction
Summer might not have been the most sun-filled or fun-packed for many of us in the UK, but that hasn't stopped the Microsoft Teams developers across the pond from beavering away with updates.
Just as we've done previously with our Release Roundups for March 2021 and April / May 2021, we thought we'd save you the trouble of poring over lengthy release notes and just give you the highlights.
So, without further ado, let's take a look at some of the latest and greatest features which have been added to Microsoft Teams over summer 2021: June, July, and August.
Analyse your meetings with the Attendance Dashboard
Whether you're running Teams meetings with just a few people or full-scale webinars with hundreds, it's always useful to get some post-game statistics – and that's exactly what you get with the new Attendance Dashboard.
Available via the new 'Attendance' tab within the meeting details in Teams, the dashboard gives you plenty of detailed statistics about past meetings, including:
Number of registrants
Number of attendees
Meeting start and end time
Total duration and average attendance duration per user
Share the spotlight with multiple presenters
So far, Teams calls have been a bit of a one-way street, in that only a single presenter can be spotlighted at any one time. It's true that individual users could pin other attendees to their own screen, but this only applied for their view.
Now, with this update, anyone presenting a Teams call can choose to spotlight up to 7 other attendees alongside them. Using the new 'Add Spotlight' option in the context menu for other user's feeds, presenters can share the limelight, opening the door to more clarity in group conversations, interviews, and more.
Check the quality of your Teams meetings in real time
Now that the vast majority of the UK workforce has experienced working from home, connection issues and poor call quality is a well-known problem – but it's not always easy to diagnose. Until now, that is.
With the new Call Health option, available via the 'More Options' menu within any meeting window, organisers and attendees can access several core metrics about the call itself. For example, you'll be able to see the current frame rate, video resolution, video bitrate, audio jitter, and many more super-technical details you'll never really need. Still, if you're ever wondering whether the quality of one of your meetings is suffering due to network issues or other problems, you can now find an answer in a few clicks.
Never forget to record a meeting again
How many times have you had that sinking feeling when someone asks for a video recording… but you forgot to record the call? It happens all too often, but it can now become a thing of the past with the new Record Automatically feature.
Just pop into your meeting options and enable the 'Record automatically' toggle – it's that simple. When the meeting begins, it'll automatically be recorded without the presenter having to do a thing. Even better, the recording of the meeting will automatically be available in the chat after the call and within Microsoft Stream if your company is using it.
Bring back Clippy with Nostalgia Backgrounds
Don't worry – Microsoft isn't actually bringing back the Marmite of word processor mascots to its Office apps.
Instead, the anthropomorphic paper clip is making a return as part of a bundle of "Nostalgia" themed backgrounds, which are available for free download right now from Microsoft.
The themed backgrounds on offer don't end with Clippy: you'll also find backgrounds inspired by the green fields of Windows XP (remember those?), Microsoft Solitaire, and the all-time greatest image editing program… Microsoft Paint.
Minimize disruption by lowering all hands at once
Here's a common occurrence on Teams calls across the country (and probably the world)… somebody raises their hand to ask a question, the presenter answers it, but the user forgets to lower their hand.
Inevitably, this leads to the presenter confirming whether or not the user has another question. (And, in most cases, they don't). This might not seem like too much of a hindrance, but if it happens in every call, it can really eat up time and disrupt the flow of the meeting.
If this issue sounds familiar, the Teams team has you covered with a new feature of which allows presenters to Lower all hands for all attendees. So, in a couple of clicks, the meeting can continue without interruption — simple!
Not hopped aboard the Teams train just yet?
If you're reading these updates and wondering how your business can start enjoying all of the benefits that the ever-evolving Microsoft Teams brings, we're here to help you.
As a direct Microsoft Cloud Solution Provider, we're perfectly placed to get you set up with the entire Microsoft 365 suite, including Teams, Microsoft Office (yep, the whole gang), Microsoft OneDrive, and so much more.
To try out Microsoft 365 for your business, or to get started with Teams, call our experts today on 01865 59 4000, or simply fill in the form below.