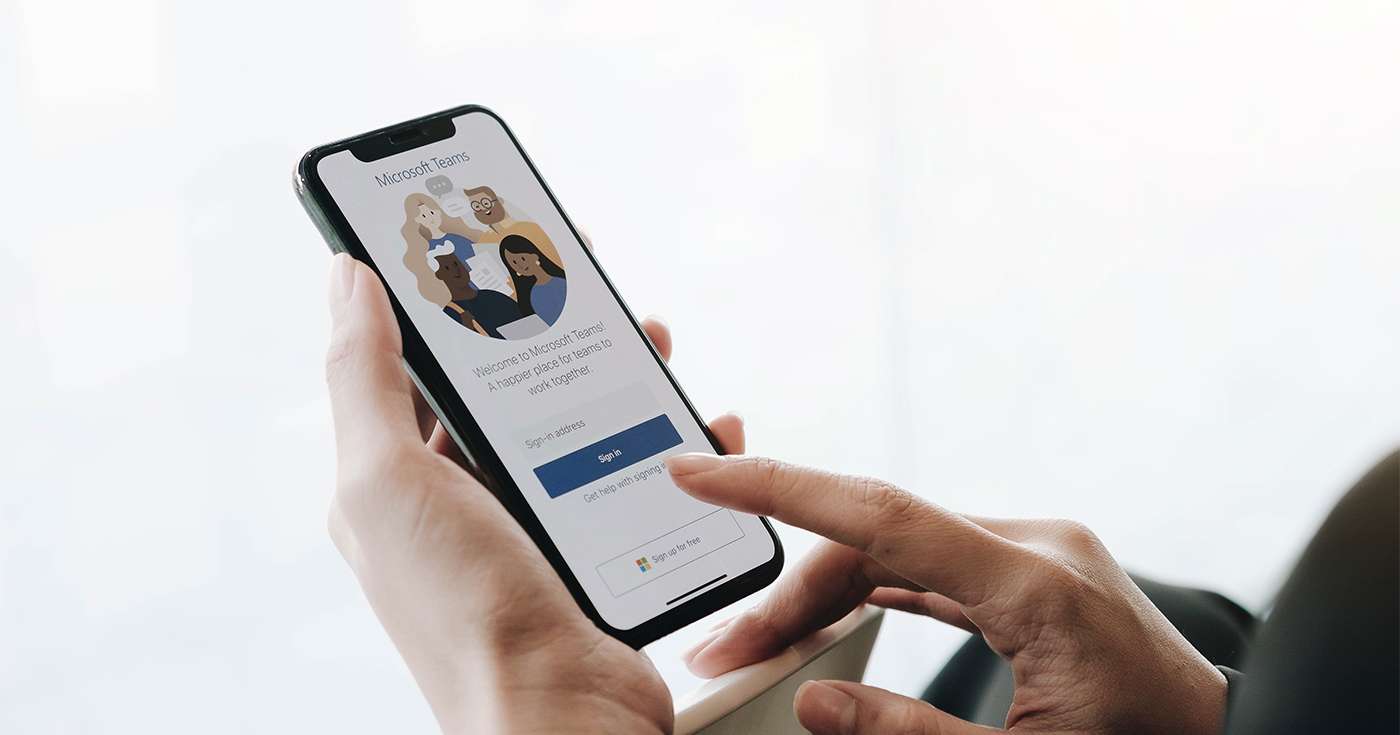 Photo Credit: wichayada suwanachun / Shutterstock.com
Executive Summary
In this edition of our regular Microsoft Teams release roundup, we'll be looking at what was added to Teams during the tail end of 2021: October, November, and December.

New features in this release roundup include live transcription for recorded meetings, the welcoming of the all-new Whiteboard, hotdesking with Microsoft Teams, and more.
Introduction
As we roll our way into 2022, the Microsoft Teams developers are showing no signs of slowing.
Just as with our previous editions of Microsoft Teams Release Roundup, we're going to spend some time here showcasing some of the latest and greatest feature updates in the digital collaboration platform.
So, with no further ado, here are the Teams updates you need to know about for October, November, and December 2021.
Live Transcript now available for all Teams meetings
Historically, the Live Transcript feature in Microsoft Teams, which uses AI-powered dictation to create a running script of your Teams meeting, was only available for scheduled calls. Thanks to a recent update to the Microsoft Teams apps, it's now possible to use Live Transcript for ad hoc meetings, too.
This should come in very handy for those frequent occasions when big decisions are made in relatively low-key meetings – via the 'Meet Now' or channel meeting options, for example. Once the meeting is over, participants can download and share the transcript right away or later via the 'Recordings & Transcripts' channel tab.
The all-new Microsoft Whiteboard makes its debut in Microsoft Teams
We've already covered this topic in-depth on the blog recently, so we won't spend too much time here, but the all-new Microsoft Whiteboard is now available for everyone in Microsoft Teams. It's the same core idea, but enhanced with additional functionality and a slick new user interface.
To use the new Whiteboard during your next Teams call, just look for the sharing icon, then click the Whiteboard icon. Simple.
Capture content from your camera and share it live
The new "content from camera" tool in Microsoft Teams meetings may have a mundane name, but what it does is actually very useful.
Essentially, attendees in a Teams meeting can now use the new "Content from camera" option in the Share menu which will capture a drawing or sketch from the real-world and convert it into a digital image to share in the call.
For example, let's say someone on the team is sketching out some ideas on a (real-world) whiteboard. They can now use this feature to capture the image from their video feed, crop it as necessary, then share / edit / annotate live with everyone on the call. Pretty neat stuff.
Working globally? Translate your meeting in real-time with CART
With the rise of remote working, more companies than ever are exploring global opportunities for their business. This is a great thing for everyone, but it can sometimes present a challenge around language barriers. Luckily, Microsoft has developed a solution which allows real-time translators to be present in a call and provide instant translation from one language to another – a bit like they do at the United Nations.
When turning on captions during a meeting, teams using the CART (Communication Access Realtime Translation) option will now be able to view the captions within the Teams meeting feed itself. Historically, users have had to choose between either the main presentation window or the feed of the live translator. Now, it's possible to have the best of both worlds without missing any of the important parts.
Level-up your hybrid working with hotdesking on Microsoft Teams Display
Have you heard of Teams Display? If not, we don't blame you. Simply put, they're a new device type developed by Microsoft which are touchscreen-enabled and dedicated entirely to Teams.
Teams Display isn't for every business, but if your employees are frequent 'hotdeskers', this might be a good option for you. The Display units can be placed at key locations around your premises (or anywhere, really), and employees can simply walk up to them, check if they're reserved or not, then access their personalised Teams experience in seconds.
With more teams moving to the hybrid working model, Teams Display with hotdesking unlocks new possibilities for those who might not have dedicated portable devices – or have simply left theirs at home.
If this type of hardware is something you think might be of interest to your business, be sure to mention it to a member of the Get Support team.
End-to-end encryption for 1:1 Teams calls
Another small-but-mighty under the hood change which Microsoft implemented recently is full end-to-end encryption (E2EE) for 1:1 calls in Microsoft Teams.
As we covered in our Plain English Guide, E2EE makes it so that only the participants of the call – not even Microsoft – will be able to snoop on what's happening.
This option is now available for all users in a tenant, but must be enabled by the admin first. It's also worth noting that some features won't be available when using E2EE, including recording, live transcription, and call transfer.
Not using Teams yet? We'll get you started
Microsoft Teams is one of the biggest success stories of the past two years, proving that hybrid working is here to stay.
So, if you've not yet subscribed to a Microsoft 365 for Business plan in order to unlock everything Teams has to offer, we can help you get started today.
Want to see what else Teams can do? Check out our previous Release Roundups below:
Ready to jump straight into Microsoft Teams for yourself? Get set up on a Business subscription today with help from Get Support by calling 01865 59 4000 or dropping your details into the form below.