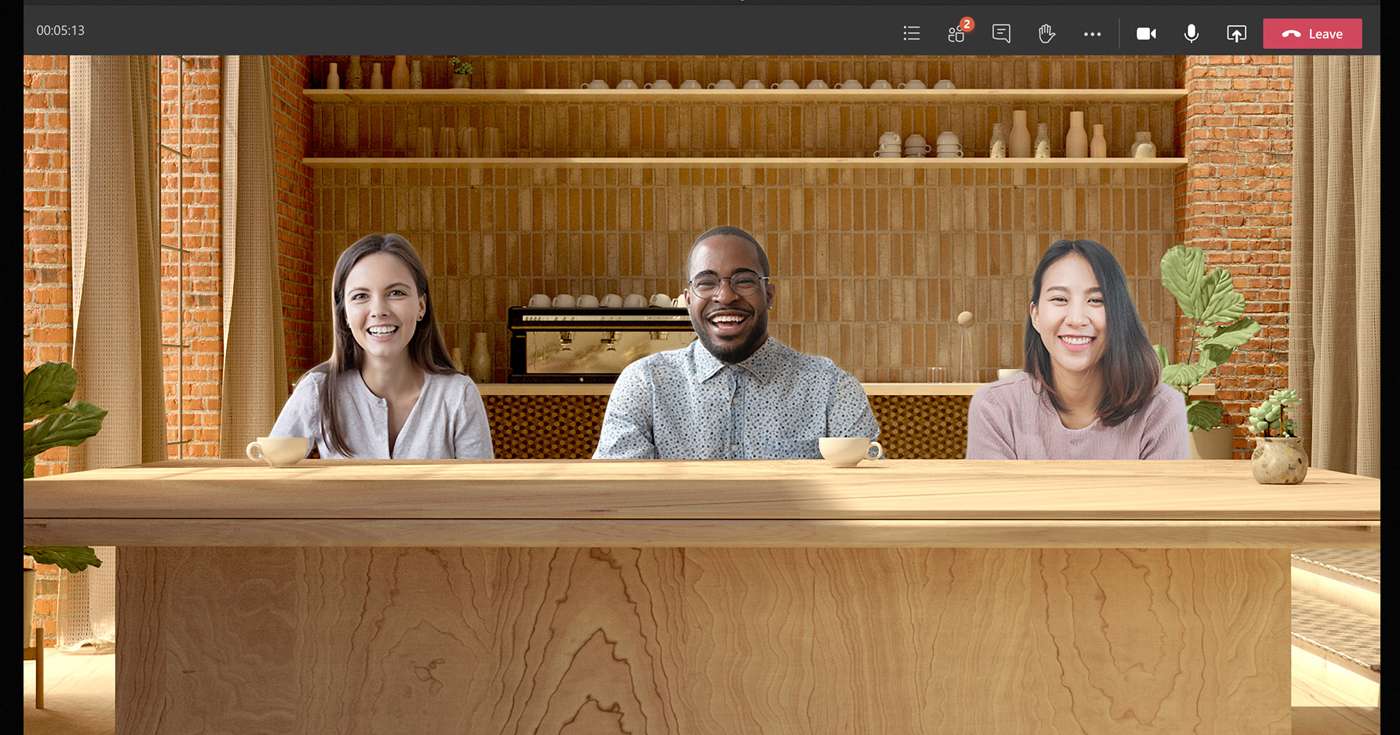 Image credit: microsoft.com
Executive Summary
In this edition of our regular Microsoft Teams release roundup, we'll take a closer look at the additions and enhancements made to the platform during March 2021.
This edition of the Teams Release Roundup includes the all-new 'Back' button, Grid View for PowerPoint presents, and some handy updates to make Teams meetings simpler and faster.
With over a quarter of 2021 under our belts, spring is blooming all around us.
Something else is growing too – and that's Microsoft Teams.
The dev team has been delivering a steady flow of handy upgrades and new features to keep pace with the millions of daily users, and we've been keeping pace ourselves with regular release roundups.
So, without further ado, here are the enhancements you can now enjoy after the updates of March 2021.
Simplify navigation with the new 'Back' button
Okay, we admit it: this feature technically came out in late February, but it's so useful we just had to include it.
You should now see a Back arrow button in the upper-left corner of your Teams app. Hover your mouse over the new button and you'll see a list of all of the areas of the app you've visited recently.
With this new addition, you can supercharge your navigation and become a Teams power user in no time.
Save time with Grid View for PowerPoint presenters
PowerPoint decks are an incredibly useful visual tool for any business, but they're a fairly linear affair.
If, at the end of a presentation, a meeting attendee asks to see slide 3 when you're up to slide 33, it can lead to a frantic clicking of the arrow keys or an interruption of the presentation.
But, thanks to this update, this awkwardness will be a thing of the past.
The new Grid View in Teams allows presenters to click Go to slide or press 'G' to see thumbnails of all slides in the deck. From there, they can click the requested slide and present it to the meeting seamlessly.
Get caught up with Teams meeting recaps
How does your business handle minute-taking and meeting recaps?
Many of us still share video recordings, but this can be time-consuming with editing, uploading, and more. Not only that, but anything shared during the meeting – in chat, for example – may be lost to time forever.
The Teams team recognised this problem and solved it with a suite of new options. Meeting recaps can now be enabled to deliver all of the following assets, accessible from the meeting chat tab or invite details:
Meeting recording
Audio transcript
Chat log
Downloadable shared files
Start meetings from more places than ever
Meetings are naturally a core part of working with Microsoft Teams, and they've now been made even easier (and faster) to use.
With the March 2021 Teams updates, Microsoft has upgraded its meetings support so that it's even simpler to either start a meeting immediately or schedule one for the future.
You'll now find the Meet Now option within the calendar in the Outlook for Windows app. Clicking it from there will open up Teams and give you the usual set of handy meeting options.
But that's not all – the Meet Now option is also available in the Calendar tab of Microsoft Teams itself. Clicking the button with the calendar will allow you to set up a meeting, give it a name, and get a shareable link, in a matter of moments.
Want to see what else is new in Microsoft Teams?
If you're not familiar with the other features and updates the Teams team has made in recent months, you can review them in our previous release roundups:
Of course, if you haven't yet jumped on board the Teams train, we're here to help. The experts at Get Support can get you up and running with Microsoft Teams and Microsoft 365 in no time.
To learn more or talk about how easy getting started can be, call us today on 01865 59 4000 or fill in the form below.