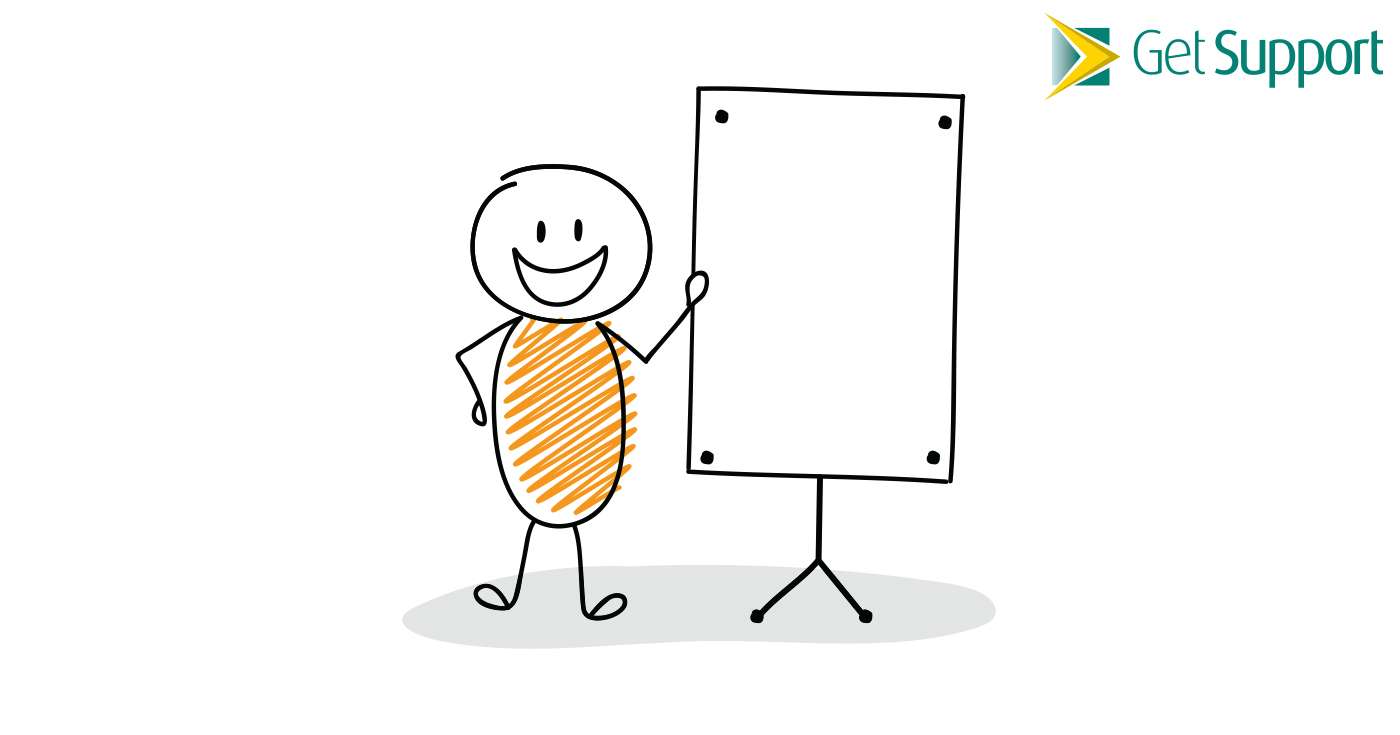 Executive Summary
In an extension to our Feature Focus series, this edition of 365 Feature Focus will be looking at an existing Microsoft 365 app which has received a significant overhaul or update which we feel is worth shouting about.


While it's been available for some time as part the Microsoft 365 productivity suite, Microsoft has recently reworked Microsoft Whiteboard from the ground up – and has even more plans for it in the months ahead.  


The new Microsoft Whiteboard has been designed with the modern hybrid working model in mind, featuring real-time collaboration to make everyone feel present, even when they're apart.

Introduction
This article is something of a first for the Get Support blog.
Why? Because we're revisiting an app we've covered in the past. In October 2020, we published an article outlining Microsoft Whiteboard as part of our What's That App? series.
And, just as you'd expect from the company which is catering to more than 250 million daily active users via Microsoft Teams, the development team has been busy.
Microsoft Whiteboard has had an overhaul for 2021, right in time for the launch of Windows 11. Known colloquially as "the new Microsoft Whiteboard", the app has essentially been reworked to support the hybrid working models many companies are now adopting.
Here's what you need to know.
What is the new Microsoft Whiteboard?
Launched in September 2021, the new Microsoft Whiteboard is essentially an enhanced version of the old Microsoft Whiteboard.
Just as we covered in our What's That App? article last year, the original Whiteboard experience came in two flavours: a Teams integration (which was essentially a web app) and a dedicated Windows app users could download. The latter had a few more features than the Teams integration, but both were still fairly basic, allowing users to collaborate on a digital cloud-based whiteboard by adding text, scribbles, shapes, and more.
With the new Microsoft Whiteboard, the developers essentially took what was great about Whiteboard and amplified it. That means your team can collaborate more, get more done, and do it all from practically anywhere in the world with cross-device support.
4 features of the new Microsoft Whiteboard you should know about
There are so many new features being added to Microsoft Whiteboard that we don't have the space to list them all here. If you're interested, you can see them here in Microsoft's own announcement blog.
To save you time, we've curated a list of what we think are the biggest game-changing additions coming along with the new Microsoft Whiteboard.
#1: Another addition to the Visual Refresh list
Along with Microsoft Office and of course Windows 11 itself, the latest generation of Microsoft products all share what's known as the 'Visual Refresh' design language. Essentially, this simply means that they look sleek and modern – and feel a lot better to use. This design change includes an awareness of the device being used, so that whiteboarding tools which might clutter the screen are hidden on mobile devices and not on desktops.
#2: All-new tools for visual expression
Of course, Microsoft Whiteboard is really all about expression, so you need the right tools to do that. The original version had a few options, including rulers to create straight lines and a selection of inking tools (virtual pens), but the new version takes it up a gear.
Here are some of the new visual tools you can use with the new Whiteboard:
Ink arrows allow you to draw a line, then make a point at the end of it every time.
Ink straight lines will essentially correct any line that you draw by hand – a necessity for most of us!
Ink-to-shape features mean you can draw a shape freehand (circle, rectangle, etc.) and Whiteboard will automatically transform it into a clean, straight version of that shape.
#3: Over 40 new templates
Whiteboarding is naturally a freeform activity, so there's not always a rigid structure you'll want to follow. That said, there are times when you might want an overall guide to help you visualise your thoughts. In this case, the all-new Microsoft Whiteboard templates will be right up your alley.
The new Whiteboard comes bundled with over 40 different templates which you can apply in a couple of clicks. This includes lesson plans, Kanban boards, brainstorming templates, agile decision-making layouts, and many more.
#4: Collaborative cursors
Here's a feature which is planned to arrive in the next few months, but it's one we simply couldn't ignore. With collaborative cursors, everyone who is currently viewing the Whiteboard, whether in Teams, on the web app, or anywhere else, will see a mouse cursor with their name attached to it – and so will everyone else.
This is a great way for teams to share ideas in real time and visualise their thought process. We think playing chase with them is also a great way to kill a few minutes at the start of a meeting, but maybe that's just us.
How to start using the new Microsoft Whiteboard
With so much new to explore, you might be keen to try out the new Whiteboard yourself.
Depending on the platform you're using, you might just be in luck. The new Whiteboard is available right now on the following devices or apps:
The Whiteboard web application
Microsoft Teams
The Whiteboard Android app
In the coming months, Microsoft is also planning to update the dedicated Windows app to include all of the new updates, as well as the iOS mobile app too. In the meantime, these latter two platforms will still have you using Whiteboard 1.0.
You can use the Whiteboard web app and Android app for free with a Microsoft account, but to get the most out of it – including cross-team collaboration – it's always better to use it as part of a Microsoft 365 subscription.
Whiteboard is available with all business subscriptions, but the two most popular options are:
Microsoft 365 Business Basic which starts at £3.80 per user per month, with annual commitment.
Microsoft 365 Business Standard which starts at £9.40 per user per month, with annual commitment.
Is Microsoft 365 powering your business yet?
If this newly redesigned version of Microsoft Whiteboard has piqued your interest, getting started with one of the Microsoft 365 subscriptions we covered above couldn't be easier.
If you haven't yet made the jump to 365 to support your new hybrid working setup, don't worry, as a direct Microsoft Cloud Solution Provider, our expert team can help you get up and running – and fast.
To learn more about Microsoft 365 and Whiteboard, drop us a line on the phone today via 01865 594 000. Alternatively, enter your details in the form below and we'll call you back.