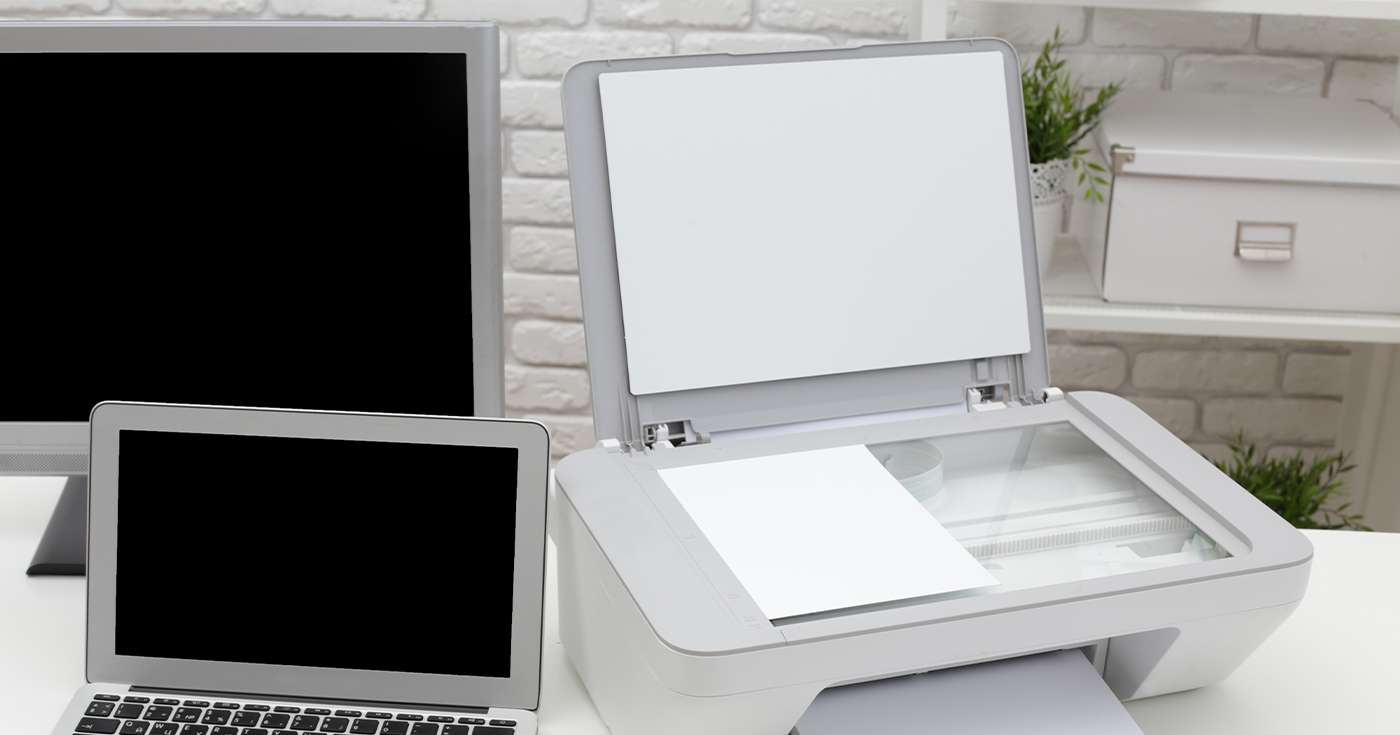 Executive Summary
In our IT Support Insider series, we take a close look a specific area of the technical aspects of running a business and offer best practice advice from our team of IT experts.

In this edition of IT Support Insider, we're taking a closer look at the nuts and bolts of running a modern business, and that's hardware. We'll be giving best practice advice on monitors, laptops, printers, and more.
Introduction
In today's diverse business world, there aren't many things which are shared between (almost) every company.
But, with digital being a practical necessity, there are two overlapping areas which can be found in most modern businesses: software and hardware.
In a previous edition of IT Support Insider, we covered the essential software which can help businesses thrive, which leaves us with the other piece of the puzzle: hardware.
So, whether you're unsure how to furnish your team with a new fleet of laptops or you're wondering whether your employees can use their own smartphones to do work-related tasks… we've got you covered.
Let's dive in.
Laptop and desktop computers
We'll begin with a type of hardware which will come as absolutely no surprise to anyone: laptop and desktop computers.
Of course, for any business to run well in our digital world, your staff needs the right tools for the job — and laptops or desktops are usually an employee's home base.
Since the pandemic changed the way businesses work, the focus is now less on desktops and more on laptops, simply because of the portability they afford the employee — but the advice in terms of what to buy generally applies to both types of machines.
For a good user experience — apps which open fast, good compatibility, long battery life, solid multi-tasking — you're probably going to want to start with the midrange hardware. As with many things in life, the balanced option is generally a safe bet.
A capable CPU will ensure the machine is fast and responsive, plenty of RAM will prevent the need to juggle open apps, and a high-resolution screen will deliver plenty of on-screen real estate to play with.
Here's what we'd recommend for a business looking to invest in some new computers for their small business:
Display resolution: Full HD (1080p or 1920×1080)
Processor / CPU: Intel Core i5 processor
Memory / RAM: At least 8GB of RAM (or 16GB if you're a power user)
Storage: Solid State Drive (SSD) with at least 256GB of storage
Operating system: Windows 10 Pro or Windows 11 Pro.
Ports and connections: HDMI / DisplayPort for multi-monitor setups, at least 2 USB 3.0 ports.
Optional extras: Webcam with 1080p resolution, USB-C port for charging and port replicator if you'll be moving around a lot, backlit keyboard for anytime productivity.
The details we've given here are very much the high-level view of business computing hardware. For the complete guide for buying laptops for your company, check out our Business Buyer's Guide to Laptops.
Monitors
If you're investing in desktop computers, or if you want to dabble in multi-tasking with a multi-display setup, the next piece of essential hardware you'll need is a monitor.
Even with a move to a more remote-focused workforce, monitors are still essential for giving staff the digital space they need to get stuff done. With plug and play functionality via HDMI cable available on almost all modern monitors, having them available in your premises is a great way to enable hotdesking.
But which monitors should you choose for your company? Here are our high-level recommendations for business monitors in 2022 and beyond:
Form factor: 23- or 24-inch screen size, or a two-monitor multi-screen setup for high-productivity.
Display resolution: Full HD (1080p or 1920×1080)
Panel Type: TN or IPS
Adjustability: Tilt and height adjustment
Ports: DisplayPort or HDMI
Refresh rate: 60Hz
Response time: 5ms or less


Again, the advice given here is very much the birds-eye view of what to choose when looking at monitors. For a more zoomed-in view, including in-depth explanations of what each of these attributes actually mean, be sure to read our Business Buyer's Guide to Monitors.

Printers
Much-maligned, but perhaps simply misunderstood, the lowly printer may be the least popular hardware in any UK office – but they still serve an essential purpose.
While we can't help you avoid those paper jams, we can offer some advice on how to make a better choice when it comes to printers for your business. It's really just a matter of understanding your needs: the volume you'll need to print, the quality required, any particular colour ink options, and so on.
So, let's summarise the main choices you have open to you as someone in the market for a business printer:
Printers are available in three main types: Inkjet (good all-rounders and excellent for colour images), Laser (great for high-volume printing), and Solid Ink (use ink blocks to produce glossy prints).
Multi-functionality is often available in a single unit, including options like copy/scan/fax, double-sided printing, scan to email, and more.
The connectivity of the printer: do you want to hook it up by USB cable or enjoy the freedom of a wireless experience?
Don't forget: the summary above is just a glimpse at the depth of details we can share about business printers. For the full picture, especially around the more obscure details of printing (like a unit's Cost Per Page), take a look at our Business Buyer's Guide to Printers.
Mobile devices (phones and tablets)
With a greater focus on remote work, and with many businesses operating field staff who need to be productive on the go, the need for powerful yet secure mobile devices has only increased in recent years.
Unlike the other categories of IT hardware we've covered in this edition of IT Support Insider, we're not going to spell out the specific specifications of the right smartphone or tablet for your staff members. (We wouldn't want to get in the middle of any Apple vs. Android arguments, after all).
Instead, we'll mention a concept called Bring Your Own Device (BYOD), which enables your staff members to use their own personal devices for work purposes, saving you the cost of the hardware while increasing staff flexibility. That said, BYOD isn't right for every business. To learn more, check out our dedicated article on the topic.
An alternative, and much more secure, option for in your business is to deploy an MDM (Mobile Device Management) policy using a platform like Microsoft Intune. Again, you can find all the details about this option in our dedicated article.
Need IT support advice you can rely on? Talk to Get Support
In this edition of IT Support Insider, we've merely scratched the surface of what's possible when you work with the right Managed Service Provider (MSP).
At Get Support, we've spent the last two decades working with UK businesses of all sizes to deliver technical troubleshooting, hardware and software setup, monitoring, patch management, and much more.
So, if your business is struggling with keeping all of your IT support plates spinning, our team is here to help take care of the hard work for you.
To learn more about Get Support and our IT support agreements, call us today on 01865 594 000 or fill in the form below.