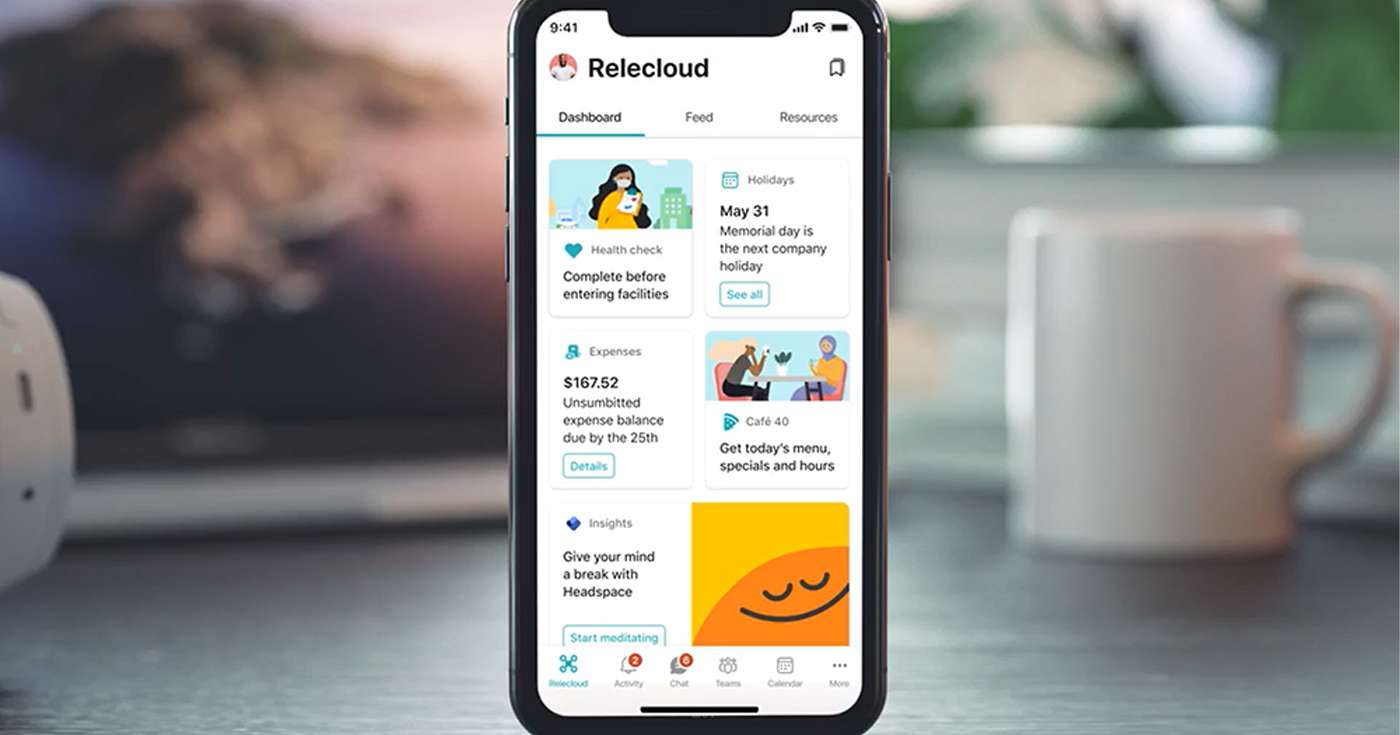 Photo Credit: microsoft.com
Executive Summary
Our What's That App? series on the Get Support blog delves into the detail of those lesser-known apps, many of which are available with Microsoft 365.


In the latest edition to the series, we're focusing on the employee experience and engagement platform, Microsoft Viva.


Viva is a modular platform which helps organisations thrive, especially when employees are distributed via a remote or hybrid working arrangement. It's available as a standalone app or as part of Microsoft 365.
Introduction
Described by Microsoft as a platform which "reimagines the employee experience", Microsoft Viva is hitting the business world with big dreams and big plans.
But can it really do what it promises? Can it help businesses shift seamlessly across to the remote or hybrid working model and empower employees for the digital age?
In this edition of What's That App?, we'll put Microsoft's claims to the test and discover exactly how this modular employee experience platform could help your business. We'll also look at how it's integrated with Microsoft 365 and why you might be able to start using it right away.
So let's begin.
What is Microsoft Viva?
Microsoft Viva is described by Microsoft as an "employee experience platform that brings together communications, knowledge, learning, resources, and insights in the flow of work".
In plain English, Viva is essentially a central digital hub from which employees – particularly those in hybrid working setups – can engage with colleagues, see the latest news, access formal or informal training, and more.
Through a set of four different modules, Viva Learning, Viva Insights, Viva Topics, and Viva Connections, businesses like yours can empower your workforce by giving everyone a central location to connect, share, and get motivated.
In a world where hybrid working is becoming the standard, Microsoft Viva might have arrived just in time.
Microsoft Viva and hybrid working: the perfect pairing?
As we've covered before on the Get Support blog, hybrid working is undoubtedly here to stay.
We already know that hundreds of millions of daily active users use Microsoft Teams every day to get business done, even when apart, but that platform is primarily focused on the work itself. By contrast, Microsoft Viva is targeted at the other part of working – the socialising, the training, the connecting with colleagues. It's essentially the "office" experience which has now been replaced with digital experiences.
So, does Viva bring hybrid working closer to the more traditional experience of in-person connection and collaboration? To answer that, let's zoom in on each of its core modules:
Viva Learning is the module concerned with empowering employee learning and making it as accessible as possible. Seamlessly integrated with Microsoft Teams, the new "Learning" tab will give employees access to content, videos, and courses which they can take and track within Teams. Viva Learning integrates with the world's most popular Learning Management Systems (LMS), including LinkedIn Learning, Coursera, Skillsoft, Pluralsight, and more.


Viva Insights is actually the module least concerned with getting things done. That's because Insights helps users to better manage their working time and work/life balance by offering recommendations about mental wellbeing and optimising productivity. Insights includes meditations (powered by Headspace), colleague praise, effective meetings tools, and more.


Viva Topics is the source of truth for content across your organisation. If any of your employees have questions about how your business runs, its history, customers, or anything else, you can create content and make it available within Viva Topics. Even better, once set up, you can @tag content within Topics from any other Microsoft 365 platform, including Teams and Outlook – so sharing is easy.


Viva Connections is a little bit like a company intranet, but much more aligned with the professional social network experience. It's a bit like having your own instance of LinkedIn, allowing you to share important updates from your company and having your team respond, comment, and discuss the important issues. Connections is a great way to keep teams engaged with the business and each other, no matter where they are in the world.
Is Microsoft Viva available as part of Microsoft 365 business subscriptions?
Microsoft Viva is somewhat unique in the way its priced, and that's mainly down to its modular design.
If you'd like to use every single Microsoft Viva module, you can pay for a single subscription known as the Microsoft Viva Suite. The cost for this is £6.80 (exc. VAT) per user per month, with annual commitment.
If you don't need every module, on the other hand, you might already have access to at least part of the Viva experience through an existing Microsoft 365 Business or Enterprise subscription. If you have one of the plans below (prices listed are per month, excl. VAT, with annual commitment), you will already have at least some access to Viva:


Microsoft 365 Business Basic (£3.80 per user)
Microsoft 365 Business Standard (£9.40 per user)
Microsoft 365 Business Premium (£15.10 per user)


Microsoft 365 E3 (£28.10 per user)
Microsoft 365 E5 (£48.10 per user)
Microsoft 365 F3 (£6.00 per user)


With one of these plans, or one of the equivalent Office 365 plans, you'll be able to use:


The complete Viva Connections module.


A limited version of Viva Learning with the ability to upgrade via add-ons, including progress tracking and LMS integration.


A limited version of Viva Insights, with the ability to upgrade with add-ons, including manager insights, leader insights, and custom analysis tools.


It's worth noting that, when accessing Viva through a 365 subscription, Viva Topics is not included with any plan.
Ready to go hybrid with Microsoft Viva?
It's certainly true that Microsoft Viva is tailored to larger, more enterprise-level businesses, but it can still offer a lot for smaller companies too – especially if they're still adapting to the hybrid working model.
If your company is going hybrid and you'd like to know how Microsoft Viva might slot in to your workflow, just get in touch with the Get Support team today. Likewise, we can help you get up and running with the right Microsoft 365 package, unlocking access to Teams, Office, SharePoint, Exchange Online, and so much more.
To speak to the IT support experts at Get Support today, just pick up the phone and dial 01865 594 000. Alternatively, we can call you back if you drop your details into the form below.