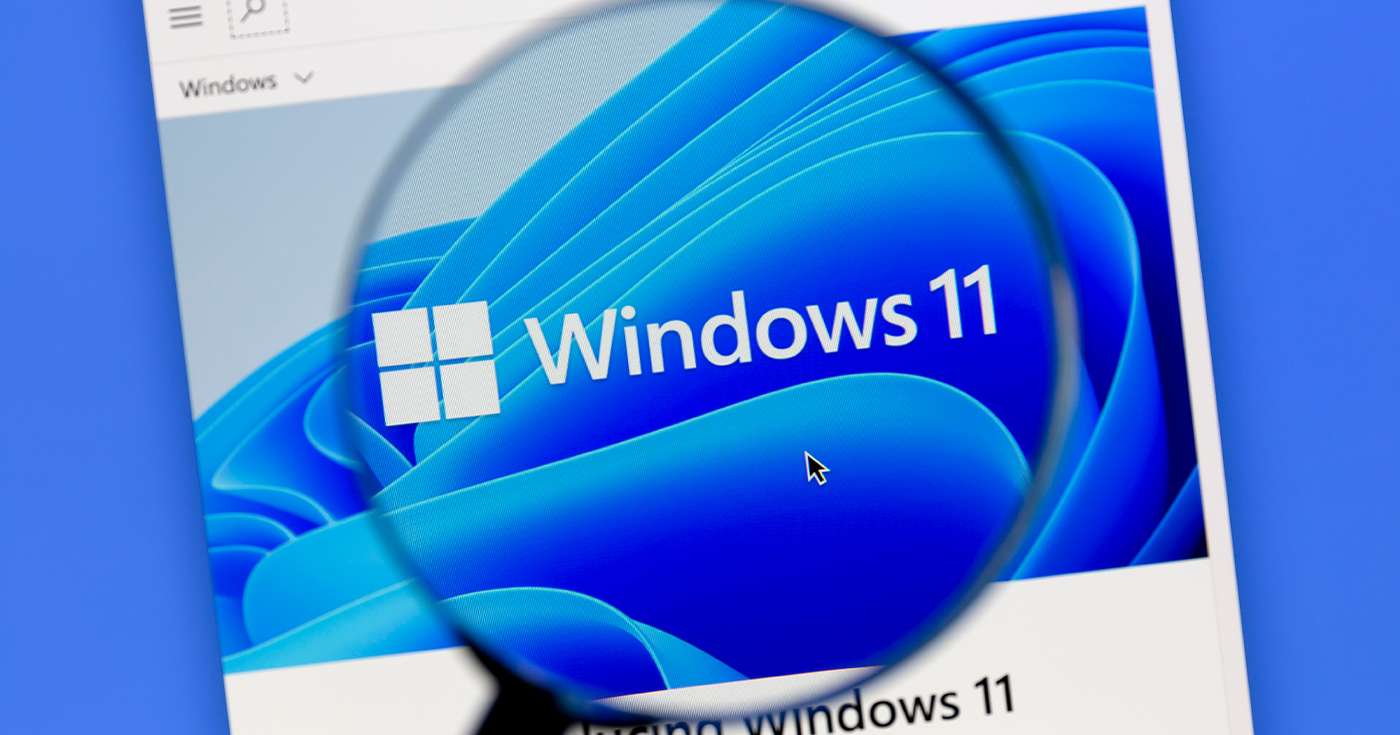 Image credit: IB Photography / Shutterstock.com
Executive Summary
With our Feature Focus series, we put a specific software feature under the microscope to help you decide how it might help your business.
In this special edition of the series, Windows 11 Feature Focus, we'll be diving deep on the upcoming Windows 11 operating system – and giving you the information you need to decide whether it's your next OS.
Today, we're shining a spotlight onto a Windows 11 feature which will also be available on Windows 10: the Microsoft Office visual refresh.
Introduction
When's the last time you saw a dramatic change to the design of Microsoft Office?
If you're like most of us, you've probably been using almost the exact same design for the last several years – if not the last decade.
Alongside the release of Windows 11, Microsoft is planning to finally breathe new life into the Office range of products with a full visual refresh of the Microsoft Office suite.
Here's everything you need to know about the new lick of paint heading for Microsoft Office and Windows 11.
What is the Microsoft Office Visual Refresh?
Historically, each of the Microsoft Office apps – Word, PowerPoint, Excel, etc. – has a distinctive look and colour scheme. If you're a regular Microsoft 365 user, you'll know exactly what we mean.
With the Microsoft Office Visual Refresh, announced by the Office team in June 2021, Microsoft is making a few changes to this tradition. With its new design philosophy, the tech giant is bringing a new sense of unity and visual consistency to its growing family of apps and services.
Key to this update is the idea of fluidity and simplicity, just as with the overarching ethos of Windows 11, as we discussed in our announcement coverage. You'll notice a lot of similarities between the design of Windows 11 and these new Office looks – and that's very much intentional.
What's changed with the Microsoft Office redesign for Windows 11?
Now let's get a little more specific about exactly what you'll see when the new visual rework rolls out to the Office family of apps.
Microsoft has incorporated what it describes as "Fluent Design" into both Windows 11, these new visual designs of the Office apps, and across the 365 family of products. If you're not familiar with Fluent, here's what that means:
A much greater focus on productivity and unobtrusive user interface design, so you can focus on your work and not on the application you're using to create it. The idea is that you should be able to instantly recognise a Fluent-based app just from its user interface and colour scheme.
To further remove distraction and increase cross-app consistency, the change will see the removal of the traditional brand colours you'd associate with Office apps: blue for Word, green for Excel, red for PowerPoint, and so on.
The new contextual ribbon will only show surface the commands you need as and when you need them to remove distractions – though we hope you'll be able to manually override this, depending on how well it works.
Integration with the Microsoft Fluid Framework means that apps can be seamlessly integrated with Microsoft Teams, meaning changes are synced in a visually consistent manner.
4 things you need to know about the Office Visual Refresh
The details we've covered above are the basics you need to know for the Microsoft Office visual refresh. But the new details don't stop there.
Here are three things you might not yet know about the new visual design:
While the visual refresh is being promoted alongside the Windows 11 launch due to the use of the same Fluent design language, you may be surprised to hear that it'll be fully compatible with Windows 10 as well. That means that, even if you're planning to wait to upgrade to the latest Windows, you'll still have time to get used to the new design style.
With the Office visual refresh, the suite of apps will now respect your Windows theme setting, such as Dark Mode, to make the experience much more comfortable – day or night. In practice, this means that your documents will no longer be stark white at all times, giving your eyes a break during late-night sessions.
Collaborators using the new visual design via Microsoft 365's built-in collaboration will still appear in vivid colours in the upper-right corner of any document, letting you know immediately whether or not you have company during editing.
Though we don't recommend it for business users, if you are a member of the Windows Insiders program and have an early access version of the visual refresh, you can click the 'megaphone' icon anytime to switch between the versions of the relevant app, including Word, Excel, and PowerPoint.
Can't wait for Windows 11? Our team can help you hit the ground running
Whether you're anxiously awaiting the release of Windows 11, or you're simply curious about what's next for Microsoft Office, we're here to get you and your business set up for success.
As a direct Microsoft Cloud Solution Provider, the IT support experts at Get Support are able to get you up and running lightning-fast with any new Microsoft products. That includes Microsoft Teams, Windows 11, and any of the growing family of the Microsoft 365 apps.
To learn more about how we can help you prepare for Windows 11, call us anytime on 01865 59 4000 – or fill in the form below.