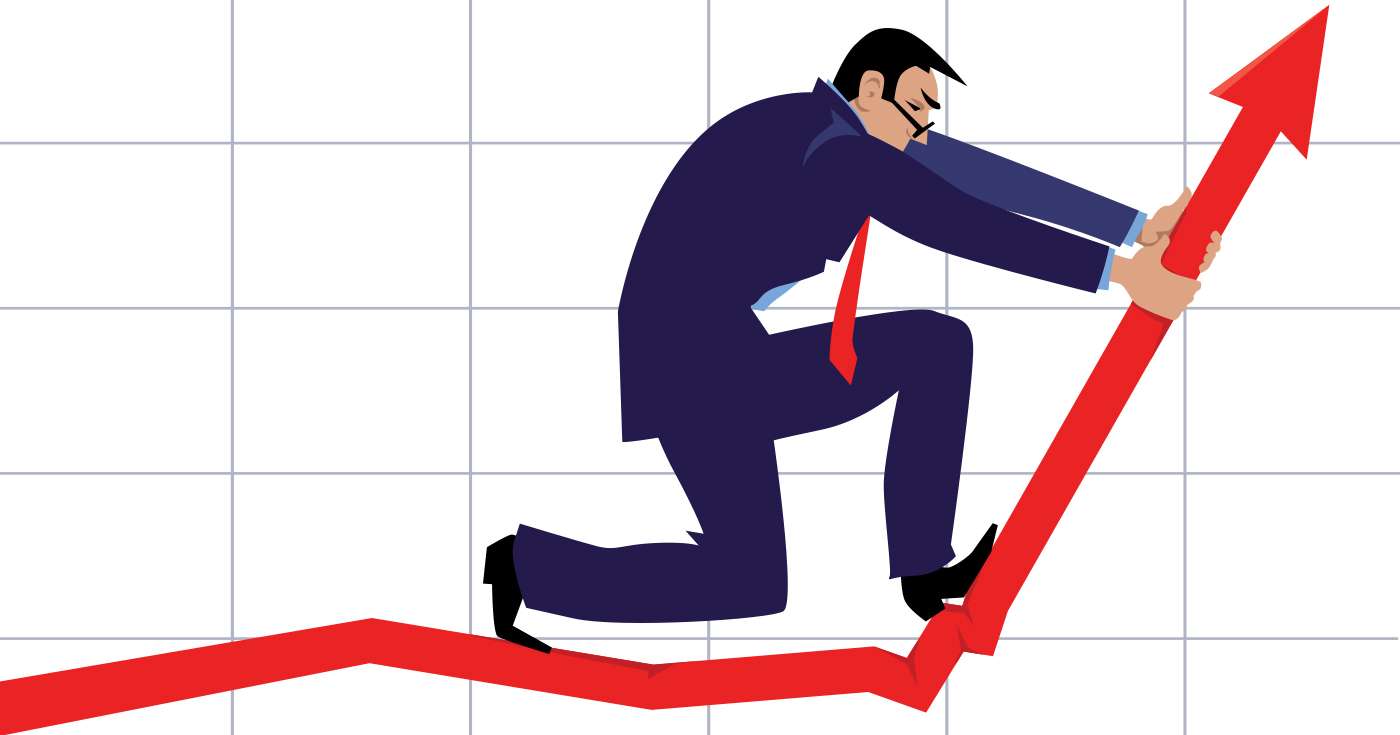 Executive Summary
The term "growth hacking" is a bit of a buzzword, but all it really means is the process of growing a company without having to invest heavily in either time, resources, or finances.


With greater access than ever before to smart technology solutions and seamless IT support, businesses can now unlock faster growth by deploying the right IT strategies.


If you're new to growth hacking, or not sure exactly which way to take your IT strategy to maximise scale, this article is for you.


Introduction
Have you ever heard of "growth hacking"?
Originally coined by entrepreneur Sean Ellis back in 2010, the term refers to the idea of implementing processes and strategies in a business which will result in rapid growth without a large outlay of resources to start.
Growth hacking is essentially about optimising your business so that you can find new customers and unlock new revenue streams quickly — but how is it actually done?
There are naturally a million tactics companies could try to drive growth in this way, but because we at Get Support are IT support specialists, it's this area we'd like to focus on today.
Here are our best tips for developing an IT strategy which will support rapid growth… without breaking the bank.
Stop sweating the small stuff
Growing a business faster requires one thing: focus.
But it's not always easy to focus on the bigger strategy of growth when you or your team have to take care of lots of small things each day. Whether that's organising Microsoft Teams meetings (or even attending them), taking care of data entry, responding to emails or sending out company-wide notices – it all takes time. It also takes opportunities.
The solution here is two-fold. First, if you're a business owner or manager, you should structure your business such that tasks are delegated correctly depending on their value to the company. Second, you should ask your IT support team to look into automation options.
With an automation tool – like Microsoft's Power Automate – you can build smart workflows which take care of those itty-bitty tasks automatically without you or your team lifting a finger. Power Automate allows you to connect up a host of different apps and have them talk to each other when specific events occur, including Outlook, OneDrive, SharePoint, and more. For example, you could automate meeting reminders for your internal teams, so you don't need to spend time chasing individuals to attend.
Each of these automation workflows means more time free for you and your team – and more opportunities to focus on your company's growth.
Remove barriers to productivity with remote tools
Since the world changed in 2020, it's been almost essential that businesses become more flexible when it comes to working arrangements.
If you're looking to maximise the growth of your business, it's a smart idea to get on board with these ongoing trends — but ensure you have the optimal IT support infrastructure to make it happen.
What does that mean in real terms? Well, without the right digital tools available for your team — whether they're at home or in the office — you may actually be stifling productivity levels. In an ideal post-2020 world, your aim should be to make working at home (or anywhere outside of the office) just as productive as working at your HQ.
Luckily, digital collaboration tools have evolved as quickly as businesses did during 2020 — and there's plenty to choose from.
Our recommendation is Microsoft Teams, a one-and-done digital platform which sits right on top of Microsoft 365 and makes it easy to communicate and collaborate. Even better, you don't need an in-house IT support team to run it for you, because our own experts can get you up and running.
Focus on employee training to create growth opportunities
Creating opportunities for growth within your company isn't only about delegation, automation, and productivity – it's also about teamwork and, crucially, trust.
When an entire team is pulling together in the same direction – and towards growth – the results will come naturally. On the other hand, if internal teams are needing to ask for confirmation or instruction prior to making decisions about their day-to-day tasks, the journey towards growth will be slower.
Companies are often faced with a bit of a dilemma when it comes to growth hacking: do you hire in more people to scale up in real terms, or do you invest in existing employees to optimise existing results? In the true spirit of growth hacking, the only valid answer here is the latter option – especially when you're just beginning to focus on growth.
By developing employee training programs or allowing your employees to take time to complete training courses or become accredited in specific areas, you can essentially have the same 40 hours a week from each employee, but amplify the results.
At Get Support, this is something we always encourage as part of our IT support agreements: training your team on the basics of computing and cyber security will pay off ten-fold by avoiding breaches and time-consuming troubleshooting tasks.
Don't be afraid to invest in your IT infrastructure
Balancing the books is a tricky aspect of running any business, but if you're goal is rapid growth, it's key to understand that some level of up-front investment will be required.
The important part is investing the right way.
Because technology – that means IT hardware and software – plays such a crucial role in modern growth hacking, we'd strongly recommend that you not shy away from your tech investments.
Of course, when you sit and look at the total costs of deploying a new fleet of computers, laptops, or even new software suites, it can be a little daunting. It's here that you need the growth hacking mindset – the long-term view – to ensure you're making the right calls at the right time.
Here at Get Support, we've seen what happens when companies don't pay the proper attention to their IT support needs, and we completely understand the repair vs. replace dilemma. In fact, we've covered it here on the blog multiple times. But the reality is that opting to stick with older hardware to avoid an initial hardware cost is actually a bit of a fallacy. Why? Because new machines will be able to do more work, faster and require less upkeep on the part of your IT support team.
If you think long-term, it's easy to identify a specific point in the lifetime of IT hardware where it actually becomes counterproductive to keep using it — and this can prevent a business from growing by presenting numerous hurdles which sap time and resources from the team.
Looking for an IT support partner to help you grow smarter?
As the old saying goes, "no person is an island", so you can't expect to be able to implement all of these IT support strategies entirely by yourself — at least not quickly.
So, if you'd like a little help achieving your scale objectives and building a practical growth hacking strategy powered by IT support, why not partner up with Get Support? Our expert team has decades of experience deploying IT solutions to countless industries, and setting the stage for big growth.
Want to talk more about exactly how our IT support services could support your growth? Call us now on 01865 59 4000 – or fill in the form below.