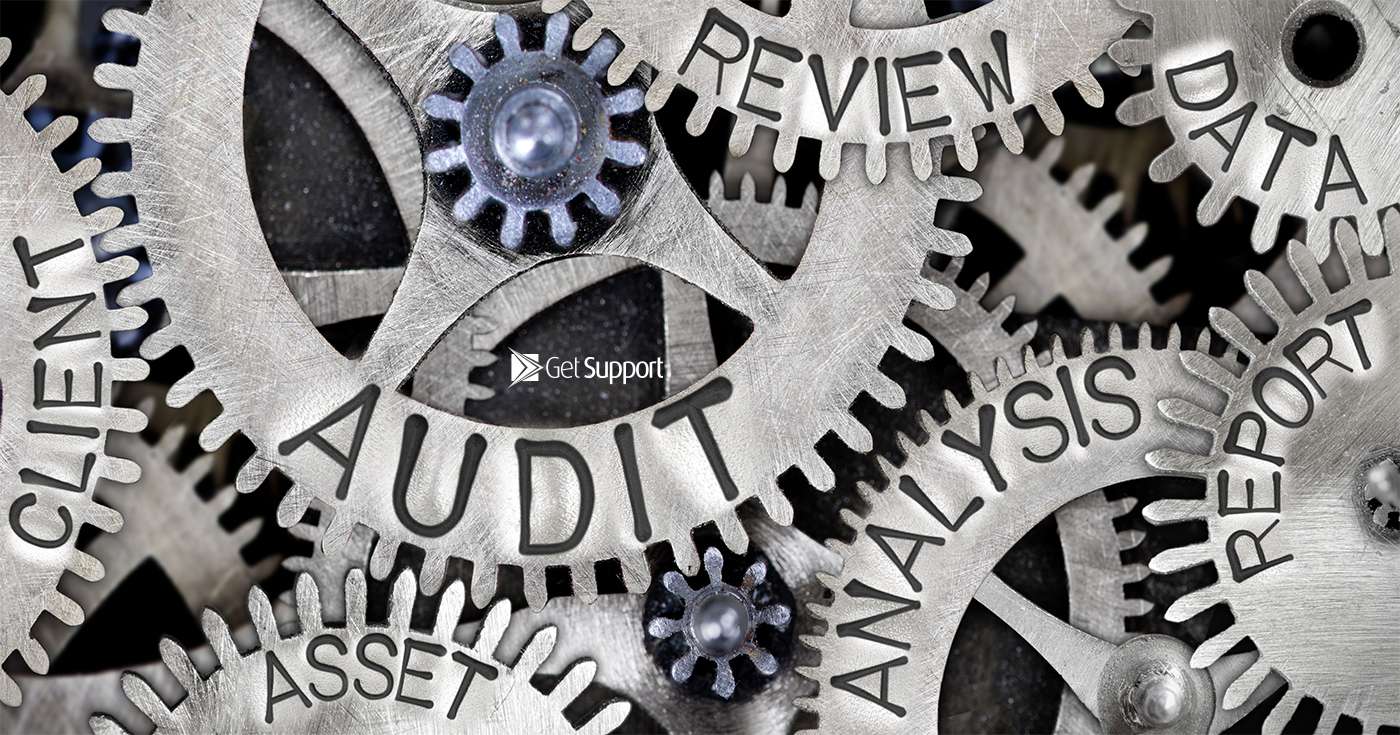 Executive Summary
An IT support audit can help SMEs identify the strengths, weaknesses, and potential improvements in their IT infrastructure.
If you've never formalised your IT setup, there's a good chance that some inefficiencies have crept in here and there.
With an IT support audit, you can ensure your company's technology, and the processes that support it, are running optimally.
Introduction
Ever heard the phrase "life is what happens when we're busy making other plans"?
That same ethos actually applies to the business world too. If you've ever started a business from scratch, you'll know that it can be a very organic process. Very rarely does everything go exactly to plan, but a successful business is a successful business dash no matter how you got there.
Because of this, many of the processes your business relies on might actually be somewhat inefficient – especially when it comes to IT. Adding a computer here or there and tacking on users whenever required means you could be paying more than necessary or even have software or hardware redundancies.
An IT support audit can help you identify what's working, eliminate what isn't, and streamline your business technology to support future growth.
What is an IT support audit?
An IT support audit is a sub-set of a larger IT audit which focuses specifically on the way in which your business is solving IT problems.
From network latency issues to workstation performance concerns, an IT support audit will reveal exactly how your business is addressing and – more importantly – solving these problems for your staff.
Another key focus for an IT support audit is your organisation's cyber security measures, helping you answer questions like: 'What would happen if the business fell victim to ransomware or other cybercrime?' and 'How is my remote workforce protected from cyberattacks when using their home networks?'
Finally, an IT support audit can ensure that your company is aligned with current industry best practices, such as those recommended by the UK's National Cyber Security Centre (NCSC).
In all cases, the goal of an IT support audit is to identify vulnerabilities and assess the responsiveness of your business to IT issues – big or small.
The benefits of IT support auditing
Carrying out an IT support audit isn't necessarily something that you had on your to-do list for the year, but it can be a real gamechanger – especially if you've never formalised your IT processes.
You still might be asking 'why?', so here are the biggest benefits of performing an audit of your IT systems and support processes:


Gain a better understanding of your existing setup. Even if you don't make any changes to your IT systems, an audit will reveal and map out everything you have in place.


Solve existing IT problems. By tracing each path through your IT processes, you'll expose any hidden issues which have been eluding you and potentially causing unseen damage.


Protect your business from future cyber threats. A central theme of the IT support auditing process is to identify areas where your business could be susceptible to cyber threats. Identifying these will protect your business in the future.
The ingredients of a successful IT support audit
Now that you have a solid understanding of the reasoning behind an IT support audit, let's take a closer look at exactly how they work.
The elements we'll outline below aren't required to be present in an IT audit, but they should at least be considered when planning yours. The actual steps required for your audit will be unique to your business, but the following should help you direct your focus when planning:
Reviewing (and documenting) your IT troubleshooting processes
What do your employees do when they need help with hardware or software issues? To audit these support paths, one top tip is to carry out a mock support ticket and see where issue resolution process takes you. Document every step so you can revisit and review their efficacy at the end of the audit.
Auditing local and cloud-based software
One of the primary vectors of cyberattacks is software, meaning any comprehensive IT support audit should always include a thorough review of all software. This review should include any work-related software installed on your employees' workstations and laptops, both locally installed apps and cloud-based solutions like Microsoft 365.
Peer analysis and comparison
Just like other areas of business, keeping your company safe from cyber attack is often about understanding how the competition are doing the same thing. As part of a comprehensive IT support audit, an auditor may choose to carry out peer analysis to understand industry best practices and ensure your company is keeping in step.
User groups, permissions, and policies
Underpinning any solid IT infrastructure is a technology setup which mirrors the organisation itself. Depending on your particular setup, you might manage your users via a platform like Microsoft 365 (Azure Active Directory) or Google Workspace. These systems help you set file access permissions, create user groups, add/remove users, and more. Naturally, when carrying out a thorough IT support audit, a full review of how user permissions are managed is essential.
Get a professional IT support audit from the experts
The outline above is a great place to start when it comes to auditing your companies IT support processes. But if you don't have the time or resources to carry out your own it audit, our expert team is on hand to help you do exactly that.
With decades of combined experience working with SMS across the UK, we can help you tighten up your IT services process is and streamline your business operations. Even better, our IT support agreements can keep your business running its best for years to come.
To arrange an IT support audit now, call our team today on 01865 594 000 or enter your details on the form below.