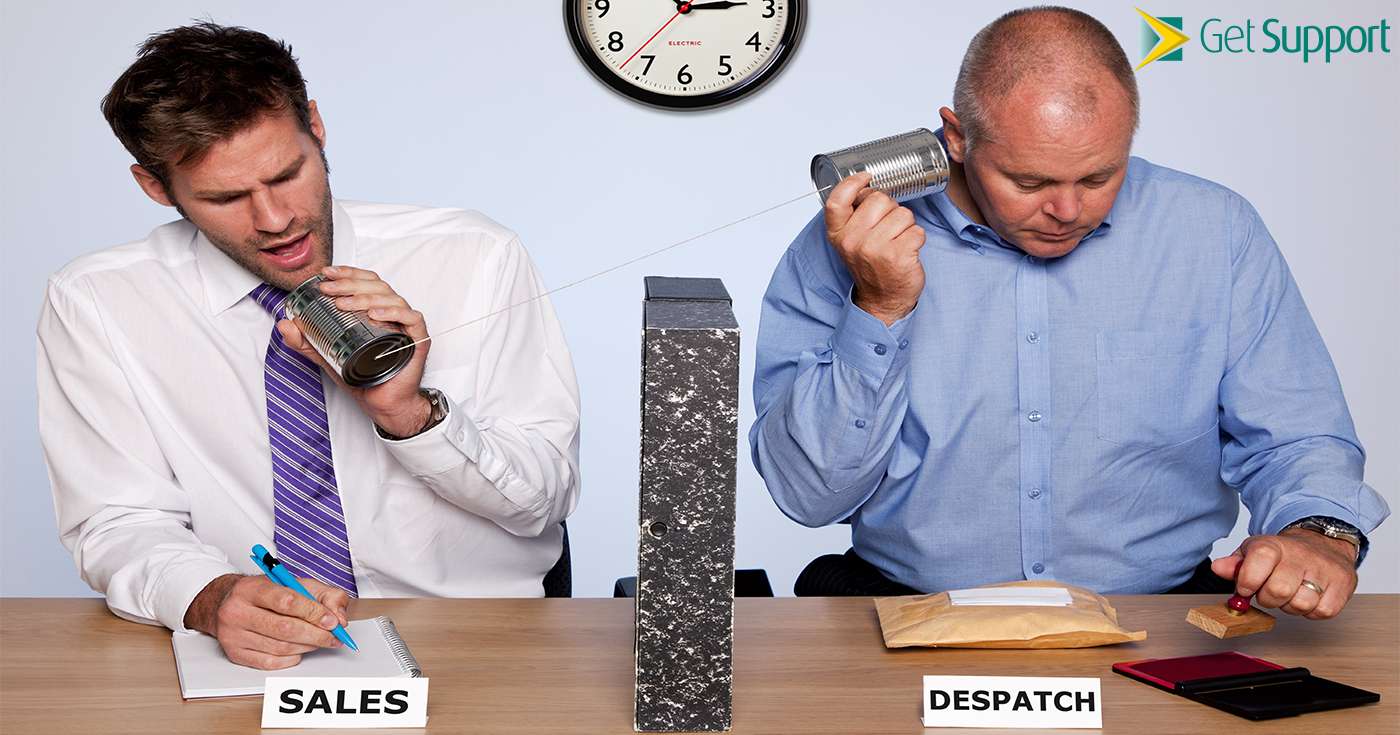 Executive Summary
Microsoft Teams has quickly become the business world's most widely used remote working platform, gaining hundreds of millions of monthly users – and growing.


With chat, meetings, collaboration, and file sharing, Teams already does plenty for businesses, but can it also do external phone calling and compete with VoIP systems? That's what Teams Phone is designed to do.


In this article, we explain what Teams Phone is, why UK small businesses might want to use it, and how to get started with the right subscription today.

Introduction
Did you know that Microsoft Teams now has over a quarter of a billion monthly active users?
With that sort of user base, it's no wonder that Teams is quickly becoming the go-to digital platform for companies running with remote or hybrid workforces.
While the switch to tools like Teams has opened the door to new ways of doing business, the past wasn't all bad. One of the most valuable tools for business is still the telephone, and that's one area not all digital platforms can match up – especially when it comes to external calls.
With Microsoft Teams Phone, the digital collaboration platform is ticking yet another box, offering VoIP functionality and global reach via phone calls made directly from Microsoft Teams.
But how does it work? And is Teams Phone right for your business?
Let's jump in and find out.
What is Microsoft Teams Phone?
Microsoft Teams Phone is a feature available in the Microsoft Teams platform which allows users to make calls either within their organisation or externally via either VoIP or PTSN (Public Switched Telephone Network).
Every Microsoft Teams subscription will include access to the "Calls" area of the Teams app, but without an additional Teams Phone license, these calls will be limited to users within the internal organisation only and are effectively video meetings… without the video.
By contrast, Teams Phone offers many of the same features you'd expect from a cloud-based phone system, including call forwarding, transferring, voicemail options, and more. Teams Phone can connect to the external phone network, or PTSN, either via Microsoft's own calling plans or by using 'Direct Routing', which allows you to hook up to your own PTSN provider.
For the simplest, most friction-free experience, we recommend going for a Microsoft Teams Phone with Calling Plan, which uses Microsoft's PTSN and is available for a low monthly cost in addition to your existing Microsoft 365 Business subscription.
Why use Microsoft Teams Phone?
Installing Microsoft Teams Phone is the cloud-based equivalent of installing a conventional analogue PBX (Private Branch Exchange) in your premises – but without all of the complexity.
A dedicated analogue PBX can manage internal and external calls via the existing telephone wiring in a building, but it's a big hassle to install. Microsoft Teams Phone does all of this without touching any of your existing infrastructure: simply sign up, connect via the Microsoft Calling Plan or with your own VoIP provider, and boom: you can enjoy all the benefits of a PBX on your premises (and outside too).
In terms of phone features, Teams Phone offers everything you'd expect from a business phone system:
Make and answer internal or external calls directly from Microsoft Teams
Forward and transfer calls within your organisation
Full rich voicemail functionality
Spam call protection and notification
Use Teams software on Windows, Mac, iOS, or Android; or use physical handsets in your office – the choice is yours.
How to make external calls with Microsoft Teams
As we mentioned above, some of the Teams Phone functionality is already available as part of the Microsoft 365 Business subscriptions, but the most common reason businesses choose Teams Phone is for external calling.
After all, being able to make phone calls outside of the organisation is what's generally missing from most digital workplace platforms today. Teams Phone solves that by way of its dedicated PTSN service. You are of course able to hook up Teams to a third-party PTSN to connect to external phone lines, but the simplest option is definitely a Microsoft Calling Plan.
It works like this: every user in your Calling Plan is assigned 1200 minutes per month which are pooled at the tenant (i.e. organisation) level. What does this mean? Well, imagine you have a handful of particularly chatty salespeople and a few others who almost never make external calls. With a Microsoft Calling Plan, even if the chatterboxes go over their allotted 1200 minutes, they won't be cut off, but simply start using the organisation's pooled minutes.
How to start using Microsoft Teams Phone with Calling Plan
Microsoft Teams Phone with Calling Plan is essentially an 'add-on' subscription for your existing Microsoft 365 plan. That means you'll need to already be signed up for 365 Business Basic, Standard or Premium, which will give you access to Microsoft Teams, the classic Office apps, SharePoint, OneDrive for Business, and plenty more.
When you're ready to make the move to the Teams Phone system, you'll need to sign up for an additional subscription currently charged at £11.30 per user per month. Doing this will enable external calling in your organisation via Microsoft's PTSN and you'll be ready to make, receive, transfer, and forward calls all day long without having to uproot your entire business for installation. Simple stuff, right?
Need a little help hooking up Microsoft Teams Phone?
Getting up and running with the Teams Phone system is easier than you might think, especially if you're already a subscriber of one of the Microsoft 365 Business plans. But even if not, your subscriptions can be set up in a matter of minutes whether you choose to use Microsoft's PTSN or not.
Of course, getting all of that done yourself can be time-consuming, so why not let us give you a hand? As a direct Microsoft Cloud Solution Provider, we can get everything set up for you in double-quick time.
To start your move to Microsoft Teams Phone today, call our team of IT experts on 01865 594 000 or drop your details in the form below and we'll be in touch.