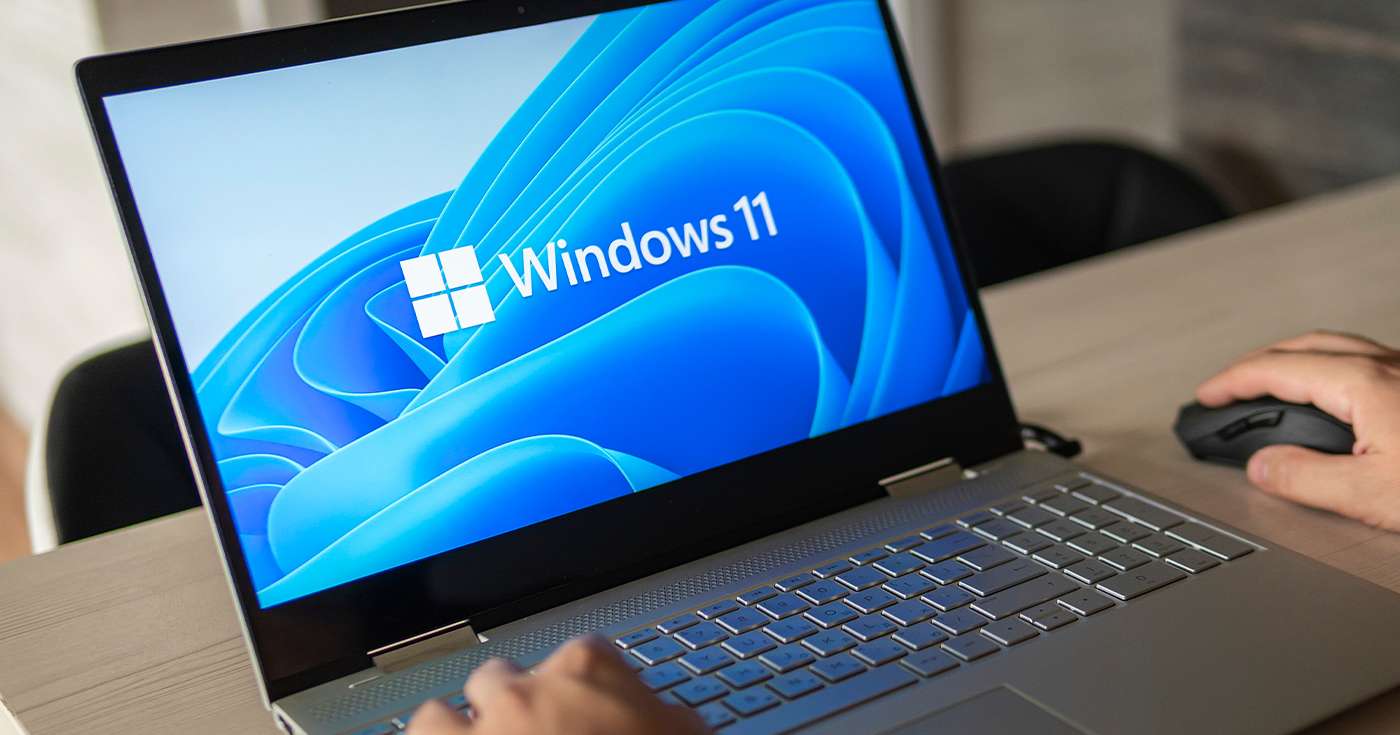 Photo Credit: diy13 / Shutterstock.com
Executive Summary
The launch of Windows 11 is upon us, and with it, a new set of technical requirements to get the best out of the new operating system – but does your machine have what it takes?


One of the most talked-about requirements to run or upgrade to Windows 11 is TPM 2.0. If your PC either isn't equipped with TPM or doesn't have it enabled, you won't be able to start using Windows 11 at launch.


In this article, we'll explain what TPM 2.0 is, why it's necessary for Windows 11, and how to either enable or add it to your computer so you can upgrade to the latest Windows operating system.
Introduction
As we covered back in July 2021, Microsoft surprised the world with the announcement of a successor to Windows 10 – the operating system the tech giant had claimed was the "last version of Windows".
Windows 11 was released to the world on October 5th 2021, and it'll slowly be finding its way on to PCs around the globe over the coming months. But while the technical requirements to run Windows 11 are quite low, there is one prerequisite which has raised some eyebrows: TPM 2.0. Without support for TPM on your PC, you won't be able to upgrade to or run Windows 11 at all.
So… what is TPM? Why do you need it? And how can you either install or enable it on your PC to use Windows 11?
Let's find out.
What is TPM 2.0?
TPM 2.0, or Trusted Platform Module version 2.0, is a tiny chip inside a computer which is responsible for security-based cryptographic operations.
In short, TPM 2.0 is a hardware-based form of security which enables Microsoft to deliver advanced cyber security features within Windows 11. TPM chips are tamper-proof and include physical security measures, meaning they can't be interfered with via software – and that includes malicious malware.
Without getting too far into the technical details, the TPM chip is responsible for authenticating the computer by generating and storing cryptographic keys which can only be used alongside the TPM.
Think of it a bit like your mobile phone when you use Multi-Factor Authentication – you can't login without authenticating via your phone. TPM carries out similar functions for Windows 11 security features such as Windows Hello and BitLocker.
Do you need TPM 2.0 to install Windows 11?
Because Windows 11 has been designed with such a keen focus on cyber security, Microsoft has made it a requirement that, in order to install Windows 11, the computer must have a TPM chip installed – and enabled.
Luckily, if your computer is less than five years old or so, your processor probably already has a TPM chip on it – it simply may not be enabled just yet.
How to check if your PC supports TPM 2.0
If you're running a recent version of Windows and want to know if your PC supports TPM 2.0, simply follow these steps:
Click the Start button
Type 'Run' and press enter
Enter tpm.msc in the box that appears
The resulting screen will either tell you that the TPM is ready for use, which means you're all set for Windows 11; or it may state that a "Compatible TPM cannot be found".
In the latter case, you either don't have a TPM chip on board, or you'll need to enable it.
If you don't have one on board – such as if your PC or its processor was manufactured earlier than the mid-2010s – you should talk to your IT support team about upgrading your machine before using Windows 11.
Before that, though, be sure to check if you can enable TPM via your computer's BIOS.
How to enable TPM 2.0 on Microsoft Windows
In plain English, a computer's BIOS is its foundational control panel – and it lives outside of Windows.
You can access your PC's BIOS by restarting it and either tapping the 'Delete' or 'F5' key as it's loading. Once you have access, you'll be able to look for a setting called either:
Platform Trust Technology (PTT) for Intel processors
fTPM for AMD Ryzen processors
These are both features which essentially virtualize the TPM chip, meaning you don't actually need the physical hardware installed – it all happens onboard your processor instead. Enabling the relevant feature for your computer will also enable TPM 2.0 within Windows and thus let you upgrade to or install Windows 11. To double-check, just follow the steps in the earlier section again to confirm.
All of that said, if you're not comfortable with accessing your PC's BIOS – as it can be quite a technical process – we strongly recommend that you ask your IT support department to help you out making this change.
Not sure where to start with Windows 11? We can help
Whether this is the first you're hearing of Windows 11, or you'd simply like some expert advice – and perhaps hardware setup guidance – to get started with the new OS, we'd love to hear from you.
At Get Support, we've spent the 20+ years working with businesses up and down the UK to help them improve their IT support, install and configure the latest and greatest Microsoft products, and much more.
To speak with our team of IT experts – including the Microsoft maestros – just call us today on 01865 59 4000 or enter your details in the form below so we can get back to you.