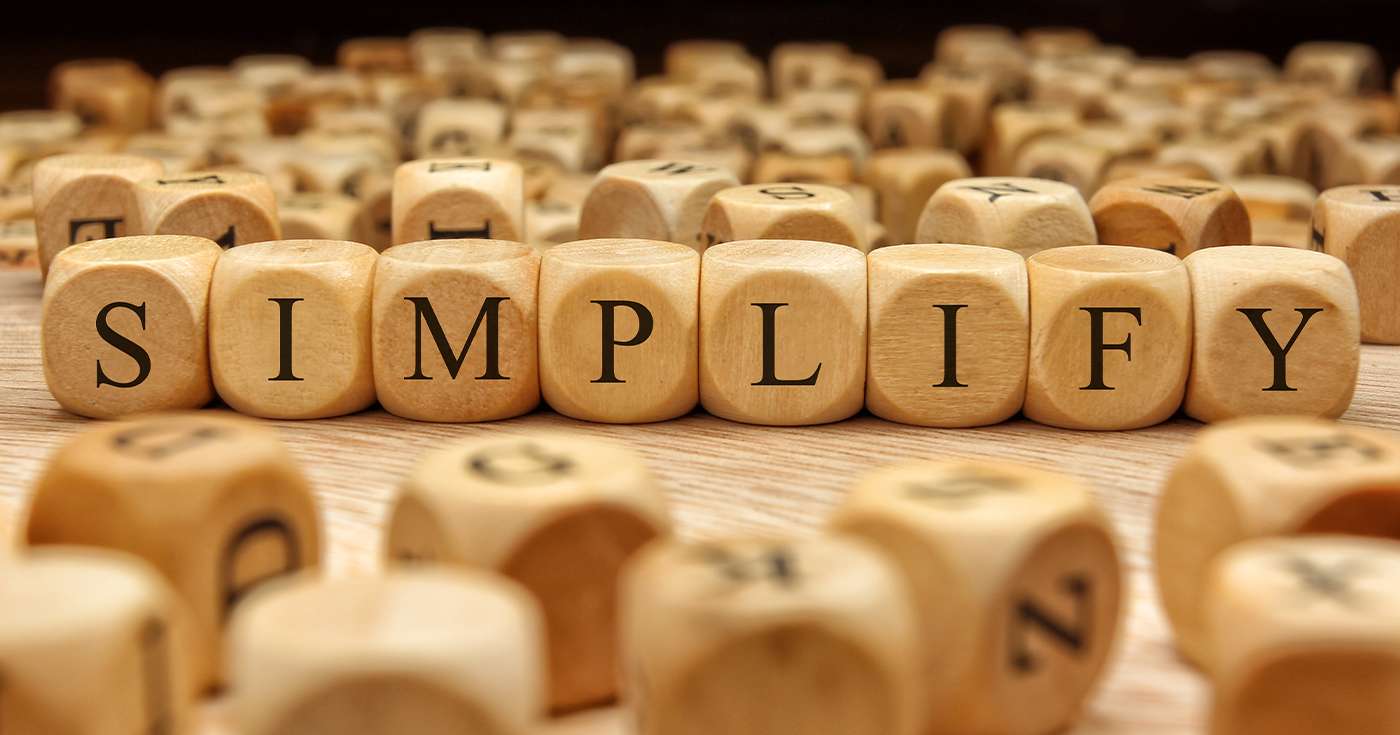 Executive Summary
At Get Support, we often work with customers who find all the technical jargon confusing and even frustrating. We want to do something to help.
In the spirit of explaining IT support in plain English, we've created this ultimate glossary to IT terminology that all businesses should know.
Introduction
Here at Get Support, we're all about simplifying IT support for small and medium-sized UK businesses.
You'll never find us spouting confusing technical jargon, because we know it doesn't help you boost your business or get things done. That's just one of the reasons we regularly produce our Plain English Guides to a host of IT support topics.
Sometimes, however, you'll come across a technical term you just can't decipher, so we've decided to create the ultimate glossary of all that jargon to help you navigate the murky world of IT more easily.
Bring Your Own Device (BYOD)
Now, we're sure you've heard of BYOB, but what is BYOD?
Simply put, it's Bring Your Own Device, and it refers to the growing trend of employees using their own hardware to carry out their work. The ability to forego a company-issued laptop or mobile phone isn't for everyone, but it does bring with it a few benefits – including not having to lug around an extra laptop everywhere they go.
And, of course, in the post-pandemic world, the millions of work-from-homers may have found BYOD a necessity, depending on government guidelines. BYOD naturally brings with it some security challenges, but there are plenty of solutions available, including Microsoft Intune.
Software as a Service (SaaS)
Remember when you used to buy software on a CD in a shop, take it home, and spend an hour installing it? Mercifully, those days are over, and instead consumers and businesses can make use of Software-as-a-Service (SaaS) platforms — just like Microsoft 365.
SaaS simply means that you pay for your software in monthly instalments, rather than paying in one lump sum. The benefits are that you'll always have the most up to date version of the software, though some may still prefer standalone software.
Multi-Factor Authentication (MFA)
Cybersecurity is one of our key topics on the Get Support blog, and for good reason.
There are over 20 million data breaches per month in the UK, so it's more vital than ever to have your security set up correctly. One of the easiest ways to do that is to enable Multi-Factor Authentication, or MFA, for your employee accounts. Available as part of Azure AD within the Microsoft 365 suite, MFA adds an extra layer of security to your user accounts, relying not only on the conventional password, but also an additional security factor, like a code delivered via text message or an authenticator app.
To learn more about MFA and its benefits to businesses, be sure to check out our Plain English Guide to Multi-Factor Authentication.
Endpoint Detection and Response (EDR)
Antivirus has always been a cornerstone of good cybersecurity, especially for businesses. But with cybercrime on the rise, is it enough anymore?
For security-conscious businesses, many of whom handle sensitive customer data, it's essential to prevent breaches of any kind. Because traditional antivirus generally works retroactively, it isn't the best IT support solution when it comes to preventing breaches – or catching them early enough. This is where Endpoint Detection and Response, or EDR, comes in very useful.
Designed to deliver full-spectrum cybersecurity protection, EDR uses machine learning and AI technology to monitor your fleet of computers and identify threats – often before they've done any damage. EDR can even roll back changes made by malicious code… if it gets that far.
Learn more about EDR in our dedicated Plain English Guide.
Cloud Computing
When it comes to buzzwords, they don't get much buzzier than cloud computing.
At a glance sounding like something to do with the weather forecast, cloud computing simply refers to the idea of connecting to a remote computer or server, rather than doing something on your local computer.
SaaS, which we mentioned earlier, is an excellent example of cloud computing in action, because your data is usually stored offsite on the servers of whoever develops the app (e.g. Microsoft).
Voice over Internet Protocol (VoIP)
In the pre-digital age, the humble telephone was the beating heart of most businesses. Contrary to popular belief, email and instant messaging didn't replace the phone, but rather, digital technology enhanced it.
While old landline phones relied on sometimes ancient infrastructure, leading to poor audio quality and other problems, Voice over Internet Protocol, or VoIP, is a modern solution. VoIP is essentially an internet-powered telephone service, but it brings with it so many more features and enhancements you won't usually find on traditional landlines. This includes greater portability thanks to cloud-based access from mobile devices, more reliability, simple scalability, and much more.
Disaster Recovery
No matter how well you plan your IT support strategy, at some point, things are going to go wrong.
It's times like this – be it a server failure, a fire, or any other unexpected event – that you're going to be happy you set up a disaster recovery plan.
Put simply, disaster recovery – often mentioned alongside "business continuity" – is all about ensuring that your business keeps ticking in the face of disastrous events. You can find out more in-depth details in our dedicated guide to Disaster Recovery, but the high level is that your disaster recovery plan (DRP) is a document which outlines the specific steps you'll take to prevent or mitigate data loss.
Managed Service Provider (MSP)
What do you do when your IT systems fail or you hit a technical problem in your business that you just can't overcome? For many companies, the answer is a Managed Service Provider, or MSP.
An MSP is an organisation which exists to deliver expert IT support, troubleshooting, hardware consultation, IT strategy planning, and more — usually for a single monthly subscription. That's the precise model which powers the Get Support IT agreements, and it's an excellent way to enjoy expert technical assistance without shelling out a full salary (or more) for a dedicated resource.
Looking to bring a little more clarity to your IT support?
We hope this glossary of key IT support terms will serve as a handy reference for those moments you might feel a little befuddled by day-to-day technical jargon. At Get Support, it's always been our goal to explain complex IT topics in straightforward plain English.
Don't forget: if you're looking to simplify your company's IT setup, our IT support agreements have been designed with companies like yours in mind.
To learn more about how we could help your IT run more smoothly, call the team today on 01865 59 4000, or just fill in the form below.