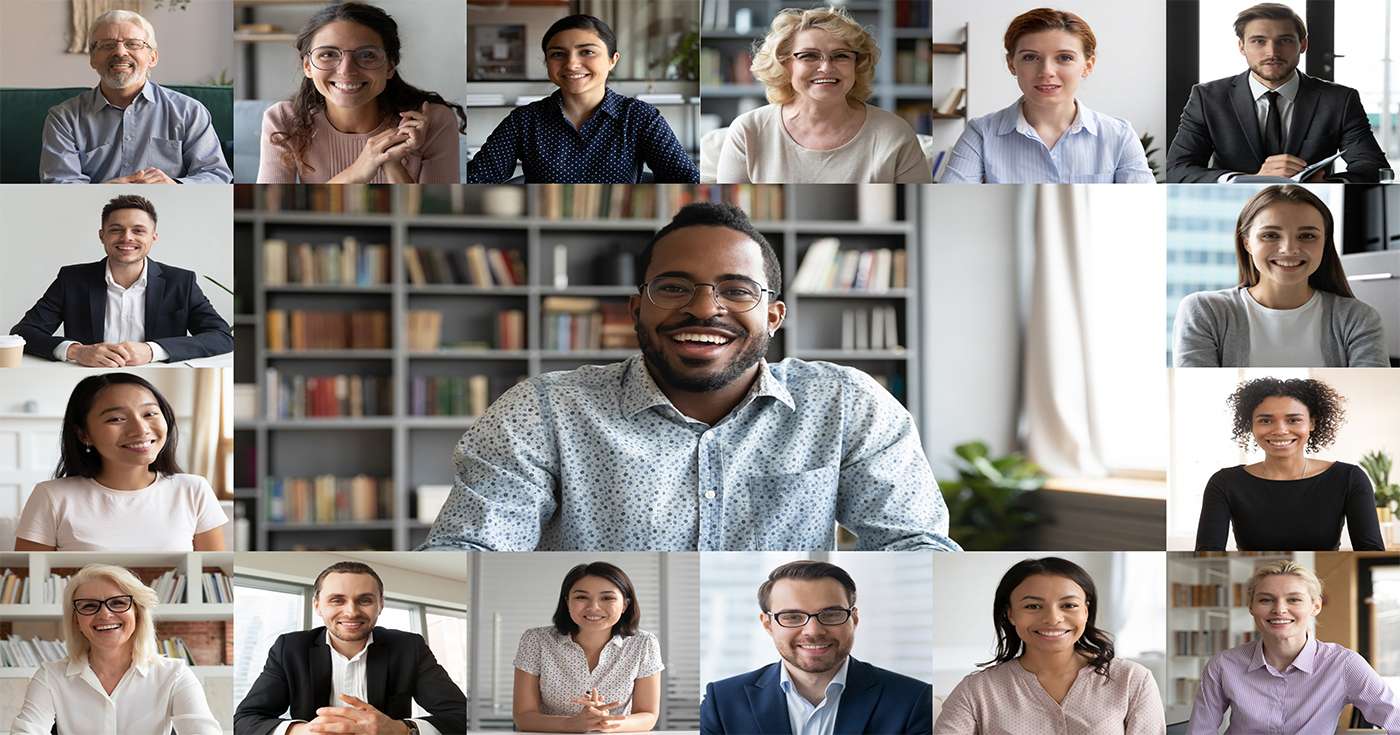 Executive Summary
With over 100 million daily active users, Microsoft Teams is the poster boy for the work-from-home revolution – and its feature-set is still growing almost daily.
In this Microsoft Teams feature showcase, we'll share 10 exciting features and updates for Teams which you might not be using yet (but will probably want to).
Our feature coverage includes pinned posts, polls during meetings, background noise suppression, and even the ability to mute someone for an entire call.
Introduction
2020 has been a rollercoaster year for almost all of us.
One company which has been firmly on the upward trajectory has been Microsoft, especially when it comes to their digital workplace platform, Microsoft Teams.
We've covered a lot of the month-by-month updates for Teams here on the Get Support blog, but even we have hard time keeping up with the development team.
With that in mind, we've decided to showcase 10 of the latest (and greatest) features to be added to Teams in recent weeks – and how they might help your team work smarter, wherever they are.
#1: Go extracurricular with Teams for your personal life
If you enjoy the way Teams keeps your working life running like clockwork, one of its latest features might be just your cup of tea.
Microsoft Teams is now tailored toward your personal life, too. Simply add your personal account to the existing Teams app(s) and you'll be able to help family with homework, create shared calendars, host video calls, or even share GPS locations when you leave or arrive.
#2: Make group decisions easier with polls during Teams meetings
One thing that remote working has put a bit of a dampener on is the classic straw-poll, or "show of hands". Traditionally quite a lot easier in person, Microsoft has stepped in to flip the script on that trend.
As the meeting organiser or presenter, you can now post polls at any point during a Teams call and collect responses in real-time. Polls are an excellent way to increase engagement… and make sure nobody's dropped off.
#3: Be a better listener with noise suppression
We've all had that one person who hops on a Teams call accompanied by what sounds like a jet engine in the room with them. Whether it's a fan, air filter, or traffic noise, background audio can often get in the way of a productive Teams call.
Luckily, the smart cookies at Microsoft have solved this issue using "AI-based noise suppression". In plain English, that means that Teams will analyse each attendee's audio feed to identify any constant noise which could be distracting, then attempt to eliminate it while retaining clarity in the voice.
#4: Pinned posts in Teams Channels help you keep everyone up to date
Some messages are just too important to ignore. If you've got something you really need to share in a Teams channel, you can use the "Pin" feature to do exactly that.
To pin a post in Microsoft Teams, just hover your mouse over the 'three dots' options menu in the corner of the post, then click Pin.
Pinning a post will do two things:
It will show a green 'pin' icon next to the post in the Teams channel feed.
If you click the "i" icon in the upper-right corner of the channel, you'll see a new "Pinned posts" section in the sidebar where all pinned posts will appear for everyone.
#5: A cleaner approach to Teams notifications
If you were an early adopter of Microsoft Teams, you'll know that notifications could quite quickly get out of hand. Microsoft has recognised (and improved upon) this issue with a new set of streamlined notifications settings for Teams.
To use them, just click into Settings > Notifications and you'll see that you have three simple options: All Activity, Mentions & Replies, or Custom. The first two will be enough for most users, but the third option allows you to tweak your notifications down to the specific action.
So, if you love hearing about new "likes" on your posts, this update's for you.
#6: Streamline new team creation with Teams templates
If you're like most Teams user, you probably have multiple different teams which contain multiple different channels.
Each team might be dedicated to a specific department, a certain project, or even a particular business goal. Whatever the case, your teams are usually focused on one thing. Historically, creating a new team meant inputting all of its details, building a channels list, enabling apps, and more. If this seems like a lot of work, don't worry, because Teams now allows you pick from pre-set templates for your teams.
Templates are available for project management, help desks, crisis management – you name it. Each template comes with a canned set of channels which you can use (or not) as well as apps. Or, if you're happy with your current setup, just copy an existing team and use its layout as a template. Simple!
#7: A (small) step towards multi-account in Microsoft Teams
Whether you're a freelancer with a personal Microsoft account, or you're simply using Teams for your personal life as we discussed earlier, it's always been frustrating to work with multiple accounts in Teams.
In the past, Teams users would need to log out of the app entirely to switch accounts, so a recent update from Microsoft is going to save a lot of time if you often find yourself account-hopping.
By clicking into your profile picture menu, you'll see a new "Add a personal account" option which will allow you add a personal account, then seamlessly switch between work and personal in a couple of clicks. If you don't see the option just yet, it should appear any day now as the update rolls out.
Have multiple work accounts? Don't worry. With an upcoming update, due in early 2021, you'll be able to add, and switch between, work accounts as well as personal accounts. This will finally make Teams a truly multi-account app.
#8: Permanently mute Teams meeting attendees (if you're brave enough)
Noise suppression is one tactic to handle overly aural attendees – but nothing works like the good old-fashioned "mute" button.
Sadly, not everyone has the same mute button etiquette, meaning unwanted or disruptive background noise can still find its way through to your important Teams calls.
The solution is a new feature in Teams which allows organisers to actively mute other attendees for the duration of the call. That's right: they'll be unable to unmute.
This is probably best suited to non-interactive presentations and calls, but you could always use it as a last resort for folks who can't (or won't) mute themselves.
#9: Brighten up your Teams and Channels list with emoji
Okay, so this isn't a Teams feature which is going to radically change your working life or turn you into a productivity machine – but it sure is fun.
Simply put, administrators in Teams can now use emoji in the titles of teams or individual channels. So, if your channel has been sorely missing a smiley face, love-heart, or (ahem) aubergine… you're now free to include emoji in your Teams channel names.
#10: Choose how long you'd like to be "out to lunch"
The ability to manually set your status is a useful addition to Teams. It allows you to lurk your team Channels without interruption – but it's easy to forget to switch back to "Available" status when you're ready.
Microsoft have elegantly streamlined this process with a recent update that allows you to select the duration of your status. Simply click your profile picture in the corner of the Teams app, hover over your status, then you'll see a new "Duration" option. Click it and you'll be able to select how long the status lasts until you're automatically switched back to "Available".
Sounds like a good excuse for a long lunch to us.
Make work-from-home easy with Get Support and Microsoft 365
While many businesses have already made the jump to the work-from-home model, more are getting on board every day.
If you've either already started working from home (at least partially) or you simply need a single platform to bring your team together, Microsoft Teams is the perfect solution.
Want to get started quickly and hit the ground running? As Microsoft Direct Cloud Provider, the Get Support team is well-placed to help you deploy and make the most of Microsoft 365 (including Teams).
How easy could it be? Find out for yourself today by calling our friendly team on 01865 59 4000.