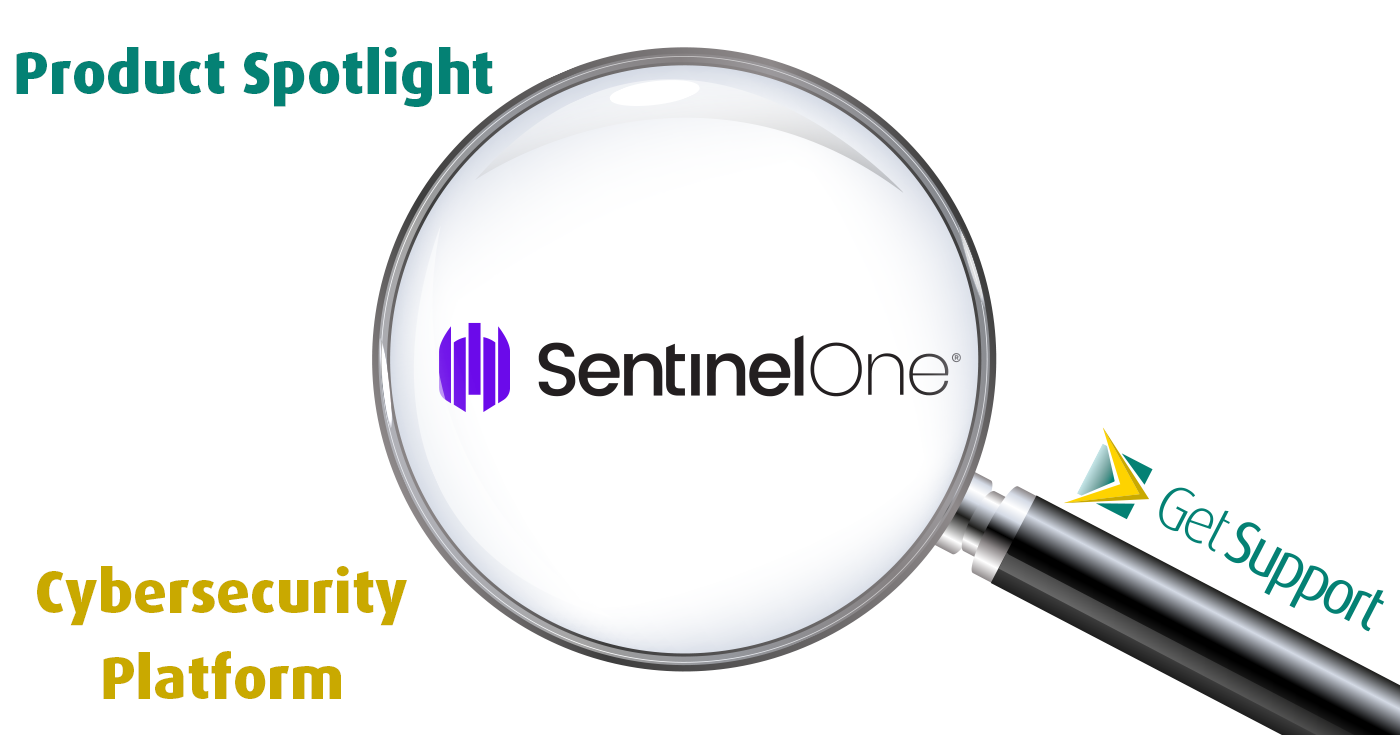 Executive Summary
In our new Product Spotlight feature, we'll take a closer look at some new or upcoming digital products – and how they might help your business.
In this edition, we'll put the spotlight on SentinelOne, a cybersecurity platform powered by machine learning and advanced AI.
Introduction
There's simply no debate: technology has had a hugely beneficial impact on the human race.
Without the digital boom, it would be impossible to stay in touch with our loved ones from afar, take care of our weekly shop with a few taps on our smartphone, or even work a 40-hour week in our pyjamas. (Hey, we're not here to judge).
But as our digital technology has evolved, so too have the tools used by those with more malicious intent. Cybercriminals have gone far beyond the conventional computer virus, with advanced attacks designed to breach networks, access sensitive files, and get out without detection.
So… how do you stop them? There are plenty of EDR tools out there, but there's one in particular we'd like to focus on today: SentinelOne.
Let's learn more about how this cybersecurity platform could be the next best investment your business makes.
What is SentinelOne?
SentinelOne is billed as an "autonomous AI endpoint security platform".
That may sound very flashy, but what does it mean in real terms?
Well, in plain English, SentinelOne is an Endpoint Detection and Response (EDR) platform powered by smart algorithms designed to detect threats that conventional antivirus would simply miss. If you're new to EDR, you can learn more about it in our Plain English Guide to Endpoint Detection and Response.
In the simplest terms, SentinelOne monitors all your network's Windows, Mac and Linux endpoints for potential threats in real time.
An endpoint can be anything which connects to the network. Most commonly in business settings, endpoints are desktops or laptops running Windows, Mac, or Linux. If these computers can connect to the internet, they can be a potential security hole. SentinelOne exists to monitor (and protect) all such devices on a network using advanced tactics such as Lateral Movement Detection.
Unlike traditional antivirus software, which works retroactively to detect threats based on a definition list, SentinelOne works proactively to detect unusual behaviours, then blocking them to prevent any damage being done. Once blocked, SentinelOne will continue monitoring to ensure no threats can access the network via the same route.
The essential features (and benefits) of SentinelOne
We'll go in-depth on the precise differences between conventional antivirus solutions and EDR platforms in another article, so for this Product Spotlight, let's look more closely at exactly what SentinelOne offers small businesses.
A new approach to threat detection and protection
SentinelOne turns the conventional approach to antivirus on its head. Rather than referencing a list of definitions and searching for those, it instead uses machine learning technologies to identify the signs of malicious activity on a particular computer or device. This can catch a virus or cyberattack long before it has a chance to travel through your network.
Complete network isolation to limit impact
SentinelOne offers a network isolation feature for your endpoints. In plain English? This means that if an infected endpoint is detected, the system will disconnect the endpoint with the active threat – a desktop, laptop, etc. – from the network. In effect, this cuts the threat off at the source and physically blocks it from spreading from the infected endpoint to the larger network.
Full data rollback for peace of mind
With new threats appearing all the time, even the best cybersecurity platform in the world won't catch absolutely everything. On the tiny off-chance that something does get through into your network, SentinelOne offers full data rollback for Windows-based machines. So, for example, if you were unlucky enough to be hit by a ransomware attack which encrypts your files and holds them hostage, you can simply "undo" the attack at the click of a button.
Carry out root cause analysis with SentinelOne's visual storyline
If an attack does occur – even if it's stopped – it's always a smart idea to review why it happened. With SentinelOne, you can review a visual storyline of the key events during a cyberattack, giving you the insight you need to identify potential holes in your security setup. In this way, SentinelOne helps you react to and prevent further attacks.
Is SentinelOne really the best EDR platform available?
At this point, you're probably thinking that SentinelOne sounds pretty good – but can it really be the best in the business?
Well, with EDR a fast-evolving industry, there's no shortage of competitors, but there are a few ways that SentinelOne is proving itself to be ahead of the pack.
Here are just a few reasons why it might be the best EDR platform for you:
The "million-dollar guarantee". Confidence is the cornerstone of SentinelOne's security offering. They're so confident, in fact, that they offer their own customers $1,000,000 if a ransomware attack gets through. (Sadly, we can't match that most generous offer).
It's used by some of the world's biggest brands. SentinelOne is already being used by world-renowned brands like Estée Lauder, Aston Martin, and Autodesk (as well as four of the Fortune 10 companies) to protect a trillion dollars of business across millions of endpoints.
It's received multiple awards from customers. SentinelOne regularly receives awards from its users, including Gartner Best Endpoint Detection and Response (EDR) Solutions as Reviewed by Customers and Gartner Best Endpoint Protection Platforms (EPP) as Reviewed by Customers.
Independent testing has proven its effectiveness. Don't just take our word for it: during an independent testing simulation held by MITRE, SentinelOne was recognised for having the highest number of combined high-quality detections and the highest number of automated correlations. It also boasted the highest number of tool-only detections and the highest number of human-managed Detection and Response detections.
Level-up your cybersecurity with SentinelOne and Get Support
Nothing matters more in business than your security. In a world that's focused more and more on the digital realm, it just makes sense to ensure your IT security is up to the task.
As an IT support company, we recognise what a powerful tool SentinelOne represents, which is why we've partnered with them to give your business the chance to deploy the system. SentinelOne deals almost exclusively with enterprise-scale companies (usually with 1000+ endpoints), so Get Support is offering an exclusive opportunity to deploy SentinelOne in businesses of almost any size.
Want to know more or talk about getting on board with SentinelOne? Just fill in the form below or call us anytime on 01865 59 4000.