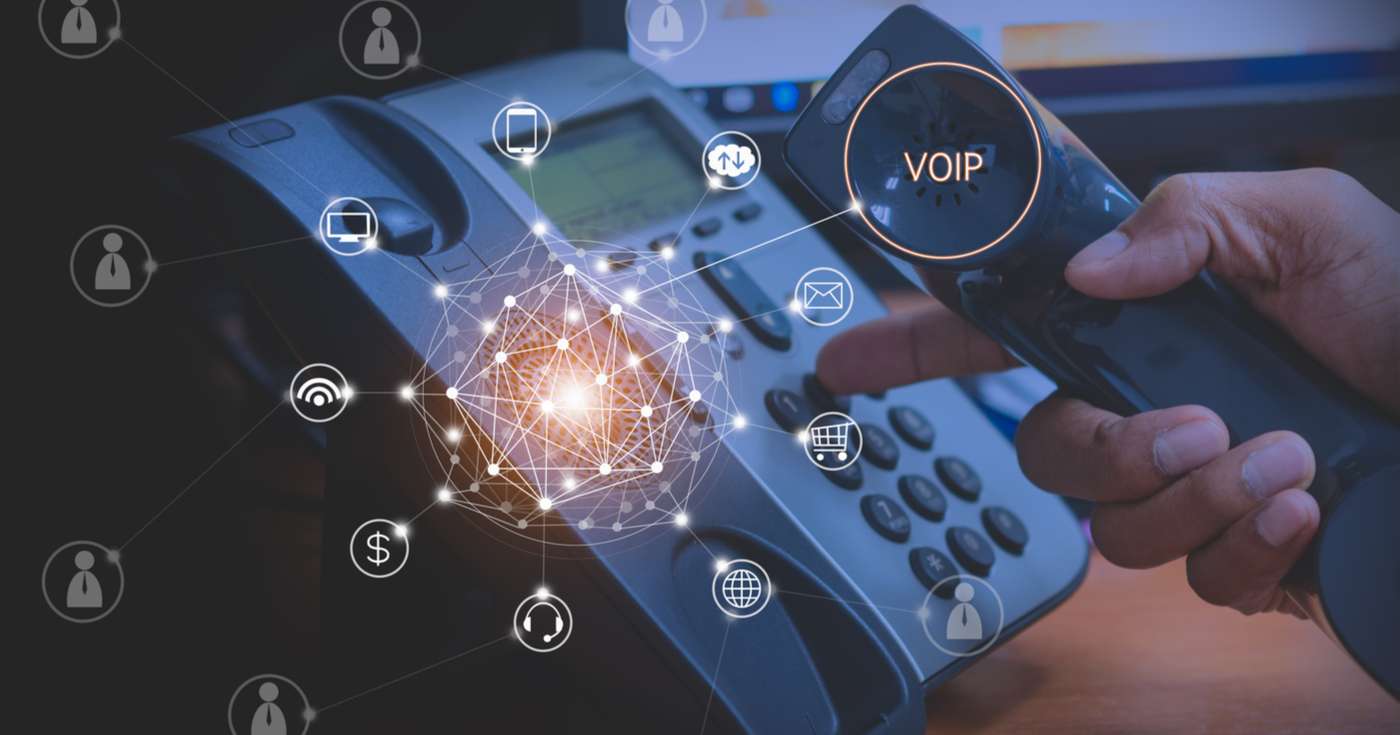 Executive Summary
Voice-over-IP, or VoIP, is the digital evolution of conventional landline telephones. Powered by your business's internet connection, VoIP brings with it the same features you've always had – and many new ones, too.
If you're not sure whether it's the right time to make the move to VoIP with your business, this article is for you. We'll detail 5 big signs that you should consider making the switch – and soon.
Introduction
The internet has revolutionised the way we do business.
From email to modern collaboration platforms like Microsoft Teams, our day-to-day working lives are unrecognisable compared to a couple of decades ago.
But that doesn't mean everything has caught up to the digital revolution. In fact, there's one area of business which is still going through a slow transition: telephony.
If you're still using a conventional landline and haven't yet made the switch to internet-powered VoIP, you might be able to save money, time, and streamline your business communications.
Not sure if it's the right time? Here are 5 signs that you should consider switching to VoIP telephony.
#1: Your phone system isn't scaling with your business growth
As any business owner will tell you, growth is one of the key goals in any company. But to grow comfortably, you need to ensure that your systems can scale with you.
An ultra-fast internet connection will offer plenty of headroom for the digital side of your business, but if you're still using conventional landline telephones – how do you scale properly? A traditional PBX (a fancy term for a business telephone system) will usually have a limited number of lines or ports – so hitting capacity can present problems if you grow rapidly.
With VoIP, there is no such physical limitation, so adding new users or handsets is as simple as plugging them in – you don't even need to call an IT support company like us. Just plug and play.
#2: Your team are missing crucial calls when away from their desk phones
As 2020 has rolled on, we've seen sweeping changes in the way that we communicate within businesses.
In fact, 2020 has been the turning point for many businesses and VoIP – because it removes the physical link to the office. In the past, employees would need to be at their desks to answer their phone, or even to simply pick up messages.
But with VoIP, your business telecommunications are set free.
If your team has been working from a home a lot recently – as many of us have – it's quick and easy to add VoIP extensions at different physical locations (like home offices). This means your team will be able to answer calls from home as though they're in the office. Pretty handy, right?
#3: You're tired of missing out on features which are out-of-budget
VoIP isn't only about matching what your existing phone lines can do – it's also about delivering features that may previously have only been available as part of an expensive PBX system.
By using a cloud-based VoIP phone system, you can enjoy lots of advanced features which are usually the reserve of higher-end systems. Which features, exactly? There are too many to list here, but let's look at just a few things VoIP can do right out of the box that old landlines will have a tough time matching without additional cost:
Call queueing
Call recording
Custom hold music
Interactive Voice Response (IVR) (This is basically what allow callers to press numbers to navigate menus)
#4: Maintaining your phone lines feels like jumping through hoops
If you've ever had problems with your landlines, you'll know it can be frustrating to find the right person to call. Even then, you might be redirected two or three times until someone finally comes out to take care of the problem.
VoIP is naturally less maintenance-intensive than old landline phone systems, so these issues are less common. But even if something does go wrong, as an IT support company, we can help. If you choose our VoIP system, it's all powered by our sister company – Public Internet – experts in internet communications, and we'll install a single line for both your VoIP and your business internet.
With a single IT support company to cover both areas, you'll never need to worry about who to call, because our engineers are always on hand to help.
And, because we own our network infrastructure, we're lightning fast tending to problems as they arise – and that's a promise.
#5: You want a reliable phone system from a provider who knows the tech back-to-front
Whenever you invest in tech infrastructure for your company, you want to be 100% sure that it's reliable and being managed by experts.
While there are plenty of VoIP providers out there to choose from, many of them don't actually own any of the technical infrastructure. Instead, they're simply reselling other company's services – meaning they're not best placed to answer detailed questions about the service (or help if issues crop up).
VoIP services from Get Support are different, because they're delivered through our very own sister company, Public Internet . Not only that, but our VoIP services are built on a network infrastructure that we actually own and manage ourselves.
The upshot for you? No middlemen – just genuine IT experts delivering reliable VoIP services over fast, reliable connections. Plus, unlike telecoms resellers, as an IT support company, we have two decades of experience in IT networking and a growing team of IT experts who are always here to help you resolve problems fast.
New to VoIP or looking to make the switch? We're here to help
Whether this is your first introduction to VoIP or you've been considering making the move for a while, there's never been a better time than right now.
At Get Support we can get you up and running on a lightning-fast internet connection with full-featured VoIP in no time.
So, if you've seen any of the signs above, call our friendly team today on 01865 59 4000 and we'll help you take your telephony digital.