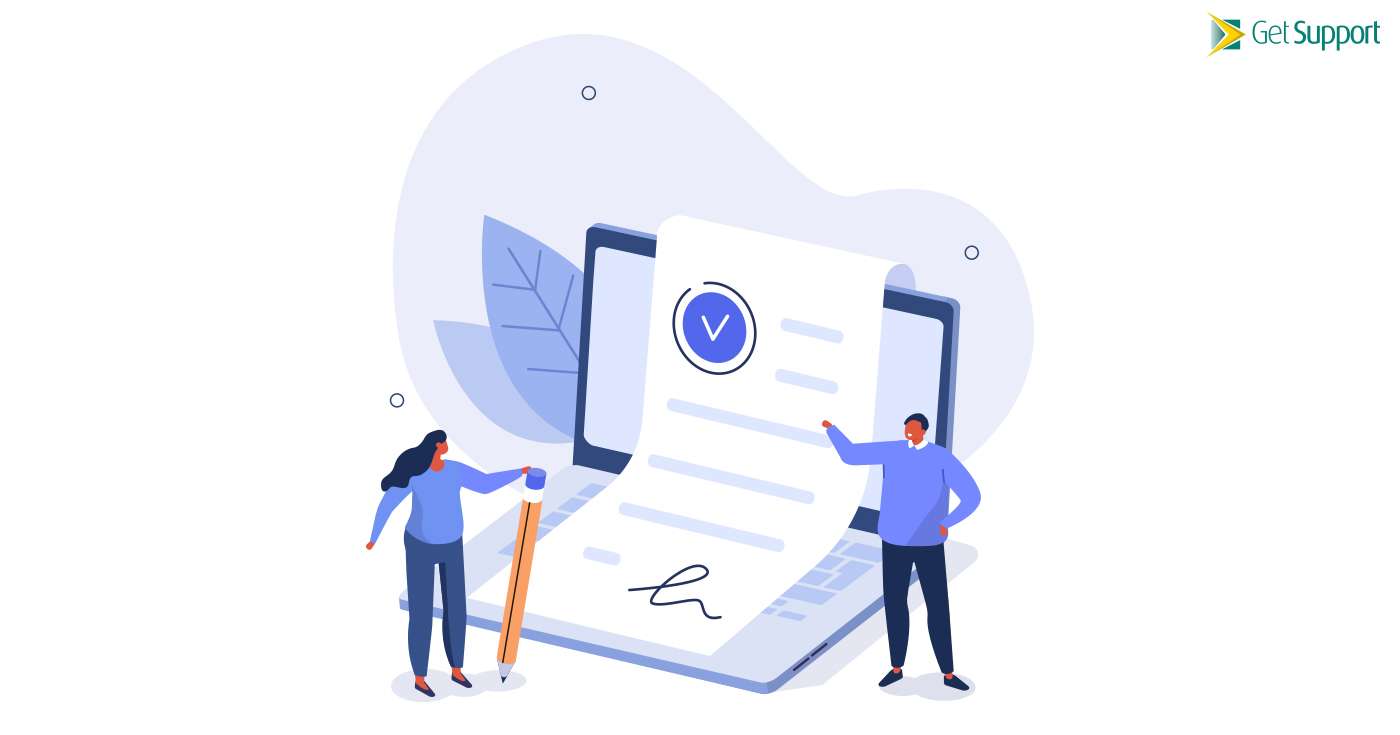 Executive Summary
Originally launched in 2019, Microsoft's New Commerce Experience, or NCE, aims to simplify the licensing of Microsoft products for other companies who are part of the Cloud Solution Provider (CSP) program.


Starting in late 2021 in technical preview and January 2022 for everyone, Microsoft expanded the program to include seat-based offers for Microsoft 365, Dynamics 365, and Power Platform software.


Now that the 365 suite has been rolled into NCE, sellers of the software via the CSP program – including we at Get Support – must now operate under specific guidelines which may impact the customer experience.


Introduction
Microsoft has always been somewhat notorious for its complicated licensing structures.
Now that subscriptions have entered the game, that complexity has only increased. As we covered back in early March, Microsoft 365 Business licenses have already seen an increase in pricing this year, but that's not the only thing that's changed.
Some of the following info might get technical, so, as always, we'll try to keep things as plain English as possible. If you have any questions about the NCE changes will affect your business specifically, just give our team a call on 01865 594 000 and we can talk through it.
In the meantime, here's what you need to know.
What is Microsoft's New Commerce Experience (NCE)?
First launched in November 2019 for Azure cloud services, the goal of Microsoft's New Commerce Experience, NCE, has always been to "give customers greater choice and flexibility in how and where they purchase".
This might sound like a simple goal, but the NCE can be incredibly complicated for anyone not intimately familiar with the way Microsoft's licensing works. To put it as simply as possible, Microsoft supplies its subscriptions via Cloud Solution Providers, or CSPs, including us at Get Support.
Because NCE is a multi-year project, different products and services are folded into it at different times. For us, and the Microsoft 365 products we offer, the time is now.
So, what's changing?
The New Commerce Experience for Microsoft 365: A summary of the changes
The biggest change which the move to NCE is bringing for our customers is the way specific licences can be modified within an existing subscription. Historically, Microsoft 365 subscriptions have always been sold with an annual commitment, but there was some wiggle room within this commitment to make changes. With 365 terms in NCE, that's changed a bit.
Here are the key points you need to know:
You are now committed to a subscription for a full year from the date the license is added.
You won't be able to decrease the number of licenses mid-term, only at the end of the 12 months. So, for example, if your team of 100 becomes 75, you'll need to continue paying for all of the licences.
You can add licenses mid-term. These will be added to your existing licences (and cost) on the same terms, so they can't be cancelled until the end of your subscription period.
You can upgrade a license to a higher type, but you cannot downgrade a licence mid-term.
All contracts now auto-renew for a further 12 months unless auto-renewal is disabled.
An option is available for a month-to-month commitment with some licenses, but this may be subject to an addition 20% cost. By accepting this cost, licenses can be decreased at the end of each month or cancelled entirely at the end of the monthly term.
Licenses can be mixed between annual and month-to-month options. For example, when you only need a license for a short period of time, it can be added as a month-to-month license, while the bulk of licenses are on the annual commitment at the lower cost.
What's the best 365 licensing option for your business?
First off, if you're already in a subscription for Microsoft 365 Business either directly through Microsoft or with a CSP like Get Support, you won't move to these terms until the end of your current subscription – unless you choose to do so mid-term.
Depending on exactly when your subscription is due to come to an end, this may give you some time to consider your best approach to licensing going forward – and that's something our team is very happy to help you navigate.
The new terms dictated by the NCE apply to all Microsoft 365 Business subscriptions, regardless of whether you go through a CSP or not – but you'll be missing out on the added value only Get Support can deliver.
So, if you want the best of both worlds – and to take any potential sting out of the NCE changes listed above – it's still better for businesses to license their Microsoft 365 apps and services via a Cloud Solutions Provider.
Confused about NCE, CSP, or getting the most out of your 365 subscription?
We fully understand that the NCE, CSP, and other acronyms can be confusing, as can the specific changes to licensing and annual commitments for Microsoft's products.
So, whether you're already a subscriber to Microsoft 365 through Get Support, or this is something you're currently considering, we're here to help. Our position as a CSP means we're in the best position to help you bag the very best deal for your business going forward.
Our aim is to deliver the best software solution for your business at the best possible price with the fairest terms, so we'd encourage you to reach out to our team for a detailed conversation about how NCE affects you.
To get in touch with our team now, simply pick up the phone and call 01865 594 000 or drop your details into the form below so we can get back to you.