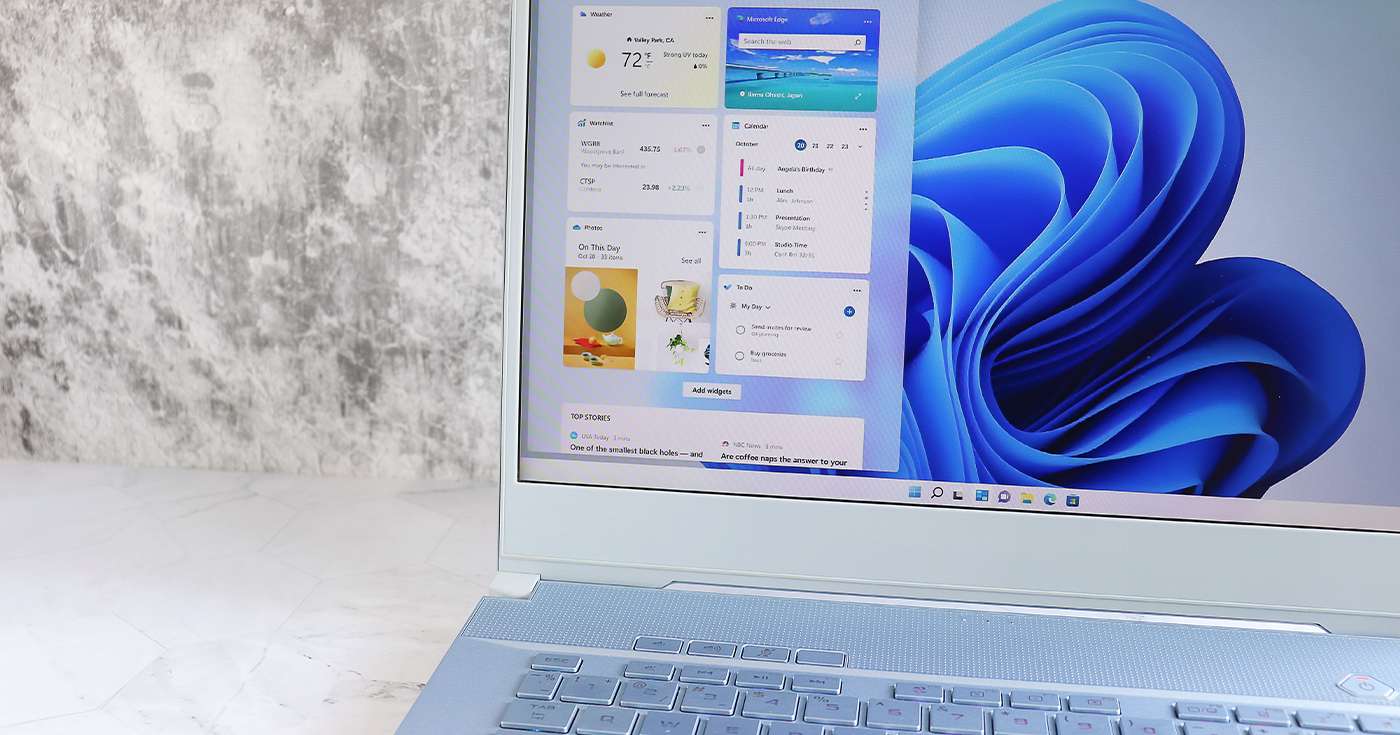 Image credit: A9 STUDIO / Shutterstock.com
Executive Summary
With our Feature Focus series, we put a specific software feature under the microscope to help you decide how it might help your business.
In this special edition of the series, Windows 11 Feature Focus, we'll be diving deep on the upcoming Windows 11 operating system – and giving you the information you need to decide whether it's your next OS.
In this piece, we'll be focusing our attention on one of the biggest changes in Windows 11: the seamless integration of the Microsoft 365 suite of apps and services.
Introduction
If you've spent any time with Microsoft's product line over the past few years, you'll know one thing: 365 and the cloud is here to stay.
In that spirit, it'll come as no surprise that Microsoft has now woven the 365 family of apps and services into the very DNA of its next operating system, Windows 11.
But just how deep does this integration go?
And how exactly does the hugely popular Microsoft Teams factor into this new Windows experience?
Here's what UK businesses need to know.
The basics of Microsoft 365 integration in Windows 11
Let's begin by looking at the fundamental support Windows 11 brings for Microsoft 365.
Of course, Windows is still Windows, so you won't be forced to install or use any of Microsoft's stable of 365 apps and cloud services. But one clear point in Microsoft's announcement of Windows 11 was that the experience will be enhanced if you're a 365 subscriber.
While all of the core 365 apps will have some degree of support on the system level, it's really Microsoft Teams which is getting the biggest overhaul – as we'll soon see.
How 365 will change your Windows experience
So what are the benefits of signing in to Windows 11 with your Microsoft 365 credentials?
Here's a list of the most impactful ways that the productivity and cloud service suite will make its presence known:
All of your cloud-based files will be accessible from the newly redesigned Start Menu. Open it up, and you'll see your OneDrive files sorted by which you accessed most recently. You can also use a single search bar to find files either on your local PC or across your cloud-based OneDrive files.
Microsoft Office will be redesigned using the new Fluent Design principles, matching the visual style of Windows 11 and making the experience totally seamless. The idea behind Fluent is that you won't know where Office ends and Windows begins.
Never break your flow, even across devices. Supported by the cloud, 365 apps will let you jump back to the precise position you were viewing in a specific file or document. Or you can make use of new Windows 11 exclusive features like Snap Groups to save and resume app layouts between screens or devices.
Microsoft Teams and Windows 11
Finally, let's focus our attention on the area where 365 integration really flexes its muscles: Microsoft Teams.
With almost 150 million daily active users, Teams is one of the most widely adopted digital collaboration platforms, so it's no surprise that Microsoft wants to capitalise on this.
With Windows 11, the development team has added a number of Teams-specific features, including an all-new Chat / Meet Now button users will find on the taskbar. When clicked, this will bring up a list of Teams contacts and allow you to open messaging threads instantly. You can even message people via SMS this way, whether or not they have Teams installed.
To align with the Fluent Design principles of Windows 11, Teams will no longer need to be launched as a separate app. Instead, users will simply log in once and Windows will notify them of Teams activity seamlessly. This includes access to meetings with a single click, the ability to mute right from the taskbar / clock area, and the option to share any window by simply hovering over it on the taskbar and clicking a button.
Get ready for Windows 11 with a fresh Microsoft 365 subscription
It's becoming clear that, for businesses and personal users alike, the best way to make Windows 11 as productive a tool as possible is to pair it with a Microsoft 365 subscription, including Teams.
If you've not yet explored the many low-cost options for businesses and Microsoft 365, we can help. We're a direct Microsoft cloud provider, meaning we can get you up and running right away, with plenty of time to spare before Windows 11 launches.
To ask about which 365 subscription is right for your business, call our team today on 01865 59 4000, or drop your details into the form below.