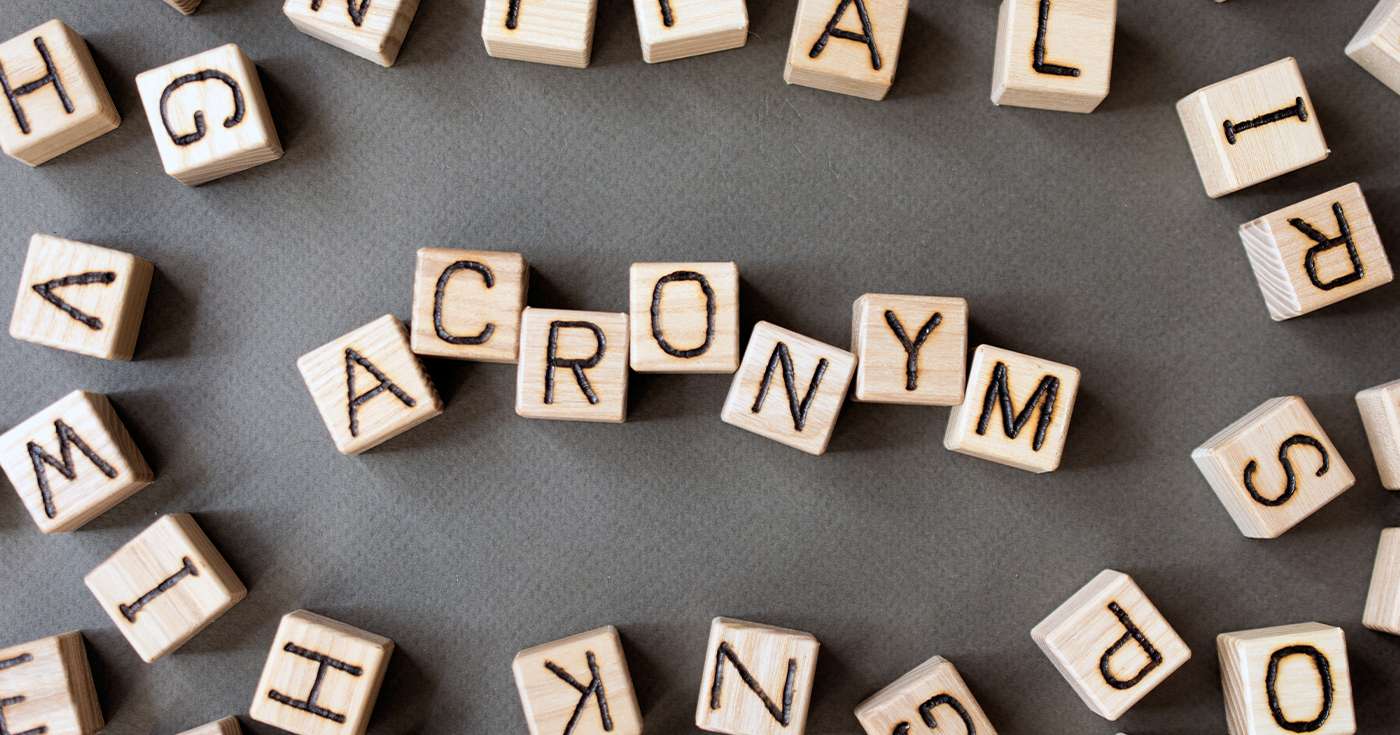 Executive Summary
Cloud technologies have come a long way in a short time, leading to an explosion of options for small businesses looking to move away from local storage and applications – including SaaS, PaaS, IaaS, and DaaS.
In this deep-dive, we'll explain everything you need to know about Software-as-a-Service, Platform-as-a-Service, Infrastructure-as-a-Service, and Desktop-as-a-Service, as well as how each one can benefit your business.
Introduction
If you've ever even dipped a toe into the world of business IT, you'll know it's jam-packed with acronyms and initialisms.
From SSD to RAM, PCI to CPU, there's no shortage of shorthand abbreviations. If you've recently been shopping around for business software, there are a few more you might have heard: SaaS, PaaS, IaaS, and DaaS.
In plain English, these refer to different types of cloud technologies, and stand for Software-as-a-Service, Platform-as-a-Service, Infrastructure-as-a-Service, and Desktop-as-a-Service. But that doesn't really get you very far if you don't know what each ones means.
So, in an effort to further demystify the topic of business IT, let's take a closer look at these four technologies, including what sets them apart — and what brings them together.
The fundamentals of cloud-based business services
In order to best understand the differences between these types of cloud service provision, you'll first need to become familiar with the realm in which they sit.
In a nutshell, Software-as-a-Service, Platform-as-a-Service, Infrastructure-as-a-Service, and Desktop-as-a-Service are all different types of cloud service provision.
We've talked about cloud storage a few times on the Get Support blog before, which encompasses apps and services like Microsoft OneDrive, but these "as a service" platforms are much more than single services – they're complete business support suites, depending on which you choose.
The prefix of each flavour: software, platform, infrastructure, and data, is what dictates how these cloud services are delivered – but the end result is often the same. And that end result is your business leveraging cloud-based tools, services, apps, and storage to help you deliver a better experience to your customers.
And who doesn't want that?
The definitions of SaaS, PaaS, and IaaS
With the fundamentals out of the way, let's get down to the nitty-gritty – and we'll start with the absolute basics: what do SaaS, PaaS, IaaS, and DaaS really mean when they're at home?
Here's what you need to know.
Software-as-a-Service, or SaaS, is effectively an application which is hosted on a remote server, but which you operate as though it were installed locally. SaaS applications are usually accessed via either a web browser interface or an installable app which connects to a cloud-based back-end. This is the model operated by products such as Microsoft Office within the Microsoft 365 suite of apps and services. Its benefits include seamless updates, no installation required, and anytime, anywhere access via the web.
Platform-as-a-Service, or PaaS, is a cloud-based framework that allows customers to develop their own applications and host them remotely. Apps developed via PaaS platforms can be developed and monetised in just the same as though they were created locally, then accessed by anyone on the web using a SaaS model. The benefits of PaaS are that you don't need to worry about the upkeep of servers, manage updates, or think about backups – the vendor does it all for you.
Infrastructure-as-a-Service, or IaaS is the deepest level of cloud-based service delivery, providing a remote virtual server development environment which is effectively a blank canvas. With the IaaS model, you're able to choose the operating system to be used on your remote server, the specific hardware specifications, and the required network bandwidth. From there, you can use the IaaS instance as though it were your own local server, to host apps, emails, databases, and more.
Desktop-as-a-Service, or DaaS, is just as the name suggests: a fully virtualised workstation environment accessible via the cloud. By leveraging DaaS, your business is able to deploy completely secure workstations to your team no matter where they are in the world. DaaS products can be accessed either via a web browser or downloadable client, and offer similar benefits to other cloud options: scalability, security, and anywhere access.
What's the best cloud service delivery option for your business?
It should be clear that all four of these 'as a service' options actually form a hierarchy of business infrastructure, with each level serving a different purpose.
Which option is right for your business will almost entirely depend on you and how your business operates.
For example, if your team is a hybrid of on-premises and at-home workers, you might choose to use SaaS platforms such as Microsoft Teams to work together from anywhere. Alternatively, if your business has highly specific workflows and certain data types that may not be supported by preconfigured SaaS platforms, creating your own solution with PaaS or even IaaS is a great option.
Finally, if you want to stay nimble and entirely remote while also giving your remote employees a consistent workplace experience, offering each of them a virtualised DaaS-based workstation is a great way to achieve that.
So, the bottom line here is: SaaS, PaaS, IaaS, or DaaS… it's all about you.
Navigate the high seas of IT with Get Support as your guide
If this complicated approach to "as a service" platforms teaches us anything, it's that managing your company's IT strategy all by yourself can be a big ask.
If you'd like to skip the confusion and instead enjoy straightforward IT advice delivered in plain English, Get Support is here to help. As part of our IT support agreements, you'll enjoy a complete consultancy service to help you make the right choices about hardware, software, and the cloud.
To talk about the best cloud solutions for your business, just call our friendly team now on 01865 59 4000 – or fill in the form below and we'll be in touch soon.