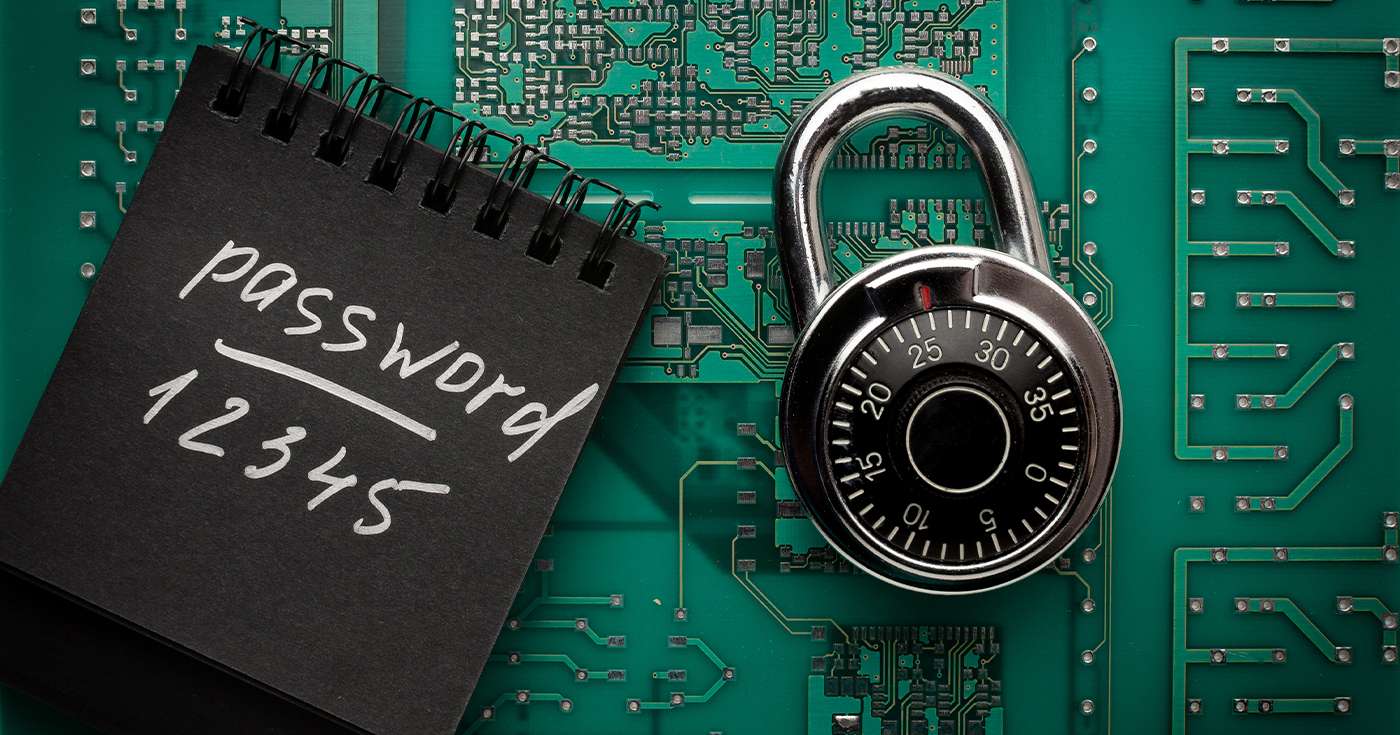 Executive Summary
In a follow-up to our 2020 review and comparison of password managers, we wanted to revisit the topic now that the world has become even more digitally focused in 2021.
In this complete guide, we'll explore some of the most popular paid and free password managers to help you decide what's best for your situation.
We'll cover LastPass, Dashlane, and even the free browser-based password managers that you can start using right away – and explore the reasons to make the upgrade to the paid versions.
Introduction
How secure is your password… really?
While plenty of us are happy with the security of our chosen passwords, the stats really do tell a tale.
According to the National Cyber Security Centre (NCSC) UK Cyber Survey, at least 23 million people across the world still use "123456" as a password.
If that doesn't give you pause for thought, nothing will – but there is a good solution, and that's a password manager.
If you're totally new to the concept, be sure to check out the basics from our most popular password manager article. But, for a fresh take on the topic, we wanted to ask a new question based on the latest password managers: is it worth paying for a password manager, or are the free options good enough?
Let's find out.
What you get from a free password manager
Let's begin by shining some light on the free options you have at your disposal.
After all, the reality is that most of the best features of modern password managers are available on the free tier – and you can't say fairer than free.
With that in mind, let's go through each of the most popular options.
LastPass
LastPass is one of the longest established password managers, having initially launched back in 2008.
It remains one of the most feature-rich password managers, though it did make headlines in early 2021 when it decided to limit free users to either desktop or mobile devices – not both.
Here's what the free version of LastPass will give you:
Access for a single user
AES-256 encryption at the device-level
The ability to save an unlimited number of passwords
Use of LastPass on either desktop or mobile, but not both (as of March 16th, 2021)
Secure password generator with autofill (remember just one password)
Multi-factor authentication
Dashlane
Initially launched in 2012, Dashlane has grown to become one of the most popular cross-device subscription-based password managers. Having said that, there are some features available on the free version of LastPass which are locked to the Premium subscription of Dashlane.
Subscribe to the free tier of Dashlane and you'll enjoy:
Access for a single user on a single device (e.g. desktop or mobile)
AES-256 encryption at the device-level
Save up to 50 passwords
Form and payment autofill options
Two-factor authentication
Browser-based password managers
In addition to the dedicated apps we covered above, you can also take advantage of the password management tools built in to modern browsers. Naturally, using these is free of charge, and they're available on Google Chrome, Firefox, and Edge.
The downside? Browser-based password managers only work on that particular browser and don't generally work across devices, although Google Chrome's password manager will work across mobile platforms, too. Free browser managers like this also won't include advanced features such as dark web monitoring and increased security measures.
That said, options like the updated 'autofill' feature for the Microsoft Authenticator app let you save your passwords on your Microsoft account then use them securely on Edge, Chrome, or even your mobile device.
Is it worth upgrading to a paid password manager?
Now that you're up to date on what a free password manager can bring to your working day, let's get to the big question: should you invest in a paid password manager?
Perhaps the best way to answer that is to take a look at what each premium subscription unlocks in terms of functionality.
The pattern you're likely to notice is that paid password managers generally deliver enhanced cybersecurity features.
Whether these features are worth the price of admission is totally up to you, but, for an average user, the free tier of either manager should be a solid solution for everyday use – provided it gives you the features you need. The alternative, of course, is not using a password manager at all, and with so many cyberthreats out there, a free option is always better than nothing.
LastPass Premium
Along with everything you get with the free tier, LastPass Premium also offers:
Access to a Security Dashboard and Score which assesses your password security and monitors for password breaches across the web.
Dark Web Monitoring, which will search the depths of the "other" internet for signs of your passwords being compromised.
Unlimited devices, including both desktop and mobile.
1GB of file storage for personal files and documents.
Advanced MFA features, including use of physical tokens and fingerprint access.
Personal email support from the LastPass team.
Dashlane Premium
Just like LastPass, the premium offering of Dashlane gives you the full suite of free tier options with additional advanced features. One of the most notable differences here is that you can only get unlimited passwords from Dashlane by upgrading to the paid tier.
Here's what else Dashlane Premium brings:
Unlimited devices, including both desktop and mobile.
The ability to save unlimited passwords.
Dark Web Monitoring and alerts about compromised passwords.
Access to the Dashlane VPN to protect you when connecting to public Wi-Fi networks.
Level-up your company's cybersecurity with Get Support
We hope this guide has given you some insight into how to approach your company's password management.
Don't forget: if you're interested in Microsoft's new Microsoft Edge password manager or any of the other ever-expanding apps and services available in Microsoft 365, we can help.
As a Direct Microsoft Cloud Solution Provider, we're perfectly placed to get you up and running with the Microsoft Office, Teams, SharePoint, Exchange, and so much more.
Call our friendly team now on 01865 59 4000 to get the ball rolling, or just pop your details in the form below and we'll get in touch with you.