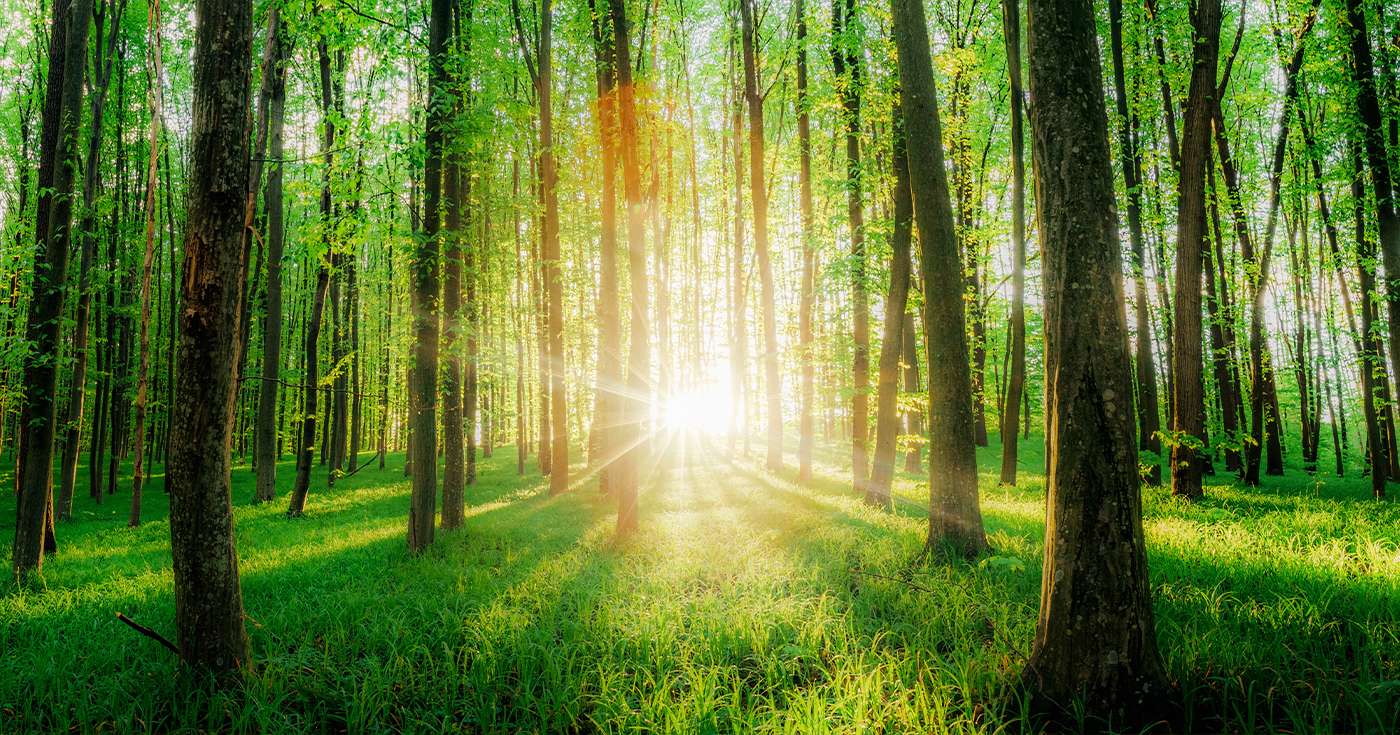 Executive Summary
Microsoft 365 is so packed with features, we wouldn't blame you for not being aware of every single one.
In this article, we'll share 6 kind-of-hidden features which you might not have tried yet.
From real-time collaboration to getting down to some seriously focused work, these features are sure to be handy for any small business users.
Introduction
When it comes to value for money, business software doesn't come much bigger or better than Microsoft 365.
Originally starting life as a cloud-based version of the Office apps (and named Office 365), the software has evolved over the years to become an almost one-stop shop for running a small business.
If you're already or a subscriber of Microsoft 365 (and even if you're not just yet), there might be some hidden features you're not making the most of yet.
So if you thought you'd got every drop of value out of the productivity suite, think again.
#1: Create your own company intranet with SharePoint
Do you have trouble getting the word out about company-wide updates, events, or sharing essential files with everyone all at once?
Mass email has always been the go-to for many small businesses, and it'll get the job done well enough, but if you really want to create a sense of community, why not consider SharePoint?
Available with all business Microsoft 365 subscriptions, SharePoint is a fast and simple way to create internal-facing websites within your business. You can share practically anything you want through a web page of your own design, then invite anyone within your organisation to visit. You can even invite external users, like customers, to share key information faster.
Prefer to keep things focused on individual teams or departments? With a SharePoint Team Site, you get the same powerful features but you're able to set permissions so that only specific teams can view it.
Finally, if you're using Microsoft Teams, you can also view any files stored in SharePoint within a team's "Files" view, making it faster to collaborate and share with colleagues.
Learn more about SharePoint from our dedicated What's That App? article.
#2: Get anyone's attention with the power of @mentions
One of the biggest benefits of Microsoft 365 powering your business is the fact that all of your apps are fully integrated across the board. This enables cross-app features which give you more options to work smarter.
One perfect example of this is so-called @mentions.
In plain English, an @mention is an action which allows you to 'tag in' any of your colleagues within various Microsoft apps and services. When you use an @mention, the person you tag will receive an email (or a mobile app notification) to let them know that somebody has mentioned them.
As of early 2021, @mentions are already available in various places around Microsoft 365, including Microsoft Teams and the web / mobile versions of Word and Excel. If you use Outlook for email, you can also use @mentions there to quickly tag in a colleague.
Microsoft are planning to roll out @mentions across all products on all platforms as time goes on, so now is a great time to get into the habit.
#3: Work together on the same document, in real time, from anywhere
As we all know, no person is an island, which is why collaboration is such an important tool for small businesses.
Microsoft understands this, too, which is why they've built "real-time co-authoring" into most of the Office products available in Microsoft 365.
How does it work? It's simple. If you're looking at a file saved in Microsoft Teams, SharePoint, or OneDrive, you'll be able to invite others to view and edit the file alongside.
To do this, you can simply click File > Share and enter your teammate's email address. You can also share the OneDrive or SharePoint link directly and, when they open it, you'll both be looking at the same document in real time. The same goes for Microsoft Teams – any team member who opens a document from the "Files" menu of a team or channel will be able to see anyone else who's doing the same.
When you're all looking at the same document, you'll be able to open a conversation thread to chat with one another, or simply make changes and see them reflected on one another's screens in real time.
Who needs a meeting room?
#4: Annotate (or scribble all over) your PowerPoint presentations
Presenting a PowerPoint deck can be nerve-wracking at the best of times, but if you find yourself unable to convey your message, it can be even worse.
Luckily, Microsoft PowerPoint has you covered with one handy feature you can use while presenting: the laser pointer doodle pen. (Okay, that's not its technical name).
While you're presenting, simply press CTRL + P and your mouse cursor will instantly transform into a tiny red dot. Ideal for drawing attention to certain areas of a slide, definitely, but if you click the mouse button, you can also scribble or draw on the slide, too.
This feature can be particularly useful if you're holding a remote presentation when you have the comfort of sitting at a desk. If you're doing things in-person, you might actually find a good old-fashioned laser pointer does the job just as well… without the scribbling.
#5: Don't let anything get in the way of your writing with Focus Mode for Word
Ever find yourself distracted when working on that all-important blog post, report, or any other writing which requires dedicated attention?
With a million digital distractions right there on our computer screens, plus the many, many notifications that were getting at all hours of the day, true focus can be a tricky thing to find.
It seems that Microsoft has faced these same issues, because Microsoft Word — which comes bundled with all Business Standard (and above) Microsoft 365 subscriptions — has a feature designed to directly address the attention gap. "Focus Mode" can be activated from the bottom bar when editing any Microsoft Word doc: just look for the word Focus and give it a click.
Once activated, Focus Mode will make Microsoft Word full-screen and remove all user interface elements from the screen, other than the scroll bar. To bring these elements, like the ribbon, back into view, simply move your mouse to the top of the screen.
In this way, you'll be able to eliminate any pesky distractions, such as flashing toolbar icons, and focus on what matters: your work.
#6: A smorgasbord of apps you (probably) didn't know you had
If you're new to the Get Support blog, you might not have seen our recent What's That App? series.
While this entry in the list isn't necessarily a feature unto itself, there's no doubt that these quality for the "hidden" label. We figured there are so many apps and services that Microsoft 365 subscribers just don't know about that it's well worth shining some light on them.
So here are some examples of bundled Microsoft 365 apps that, if you're a subscriber, you might not have even known you have full access to:
Microsoft To Do. A powerful cloud-based task management app that helps you organise your day-to-day tasks and get more stuff done.
Microsoft Power Automate. An automation tool which allows you to create customised workflows to perform tasks on your behalf.
Microsoft Whiteboard. A free-form digital whiteboard which allows teams to share a workspace by drawing, scribbling, sketching, typing, and more.
Want in on the action? We'll get you up and running
Of course, all of these handy features are just a tiny glimpse at the full power of Microsoft 365.
With cloud and native versions of the classic Office apps, Microsoft Exchange for email, Microsoft Teams for collaboration, and so much more, if you're not already a subscriber, what are you waiting for?
Getting started with Microsoft 365 couldn't be easier — just call the Get Support team today on 01865 59 4000, or fill in the form below, and we'll get the ball rolling right away. Even better, we'll help you with installation and configuration too. Simple.