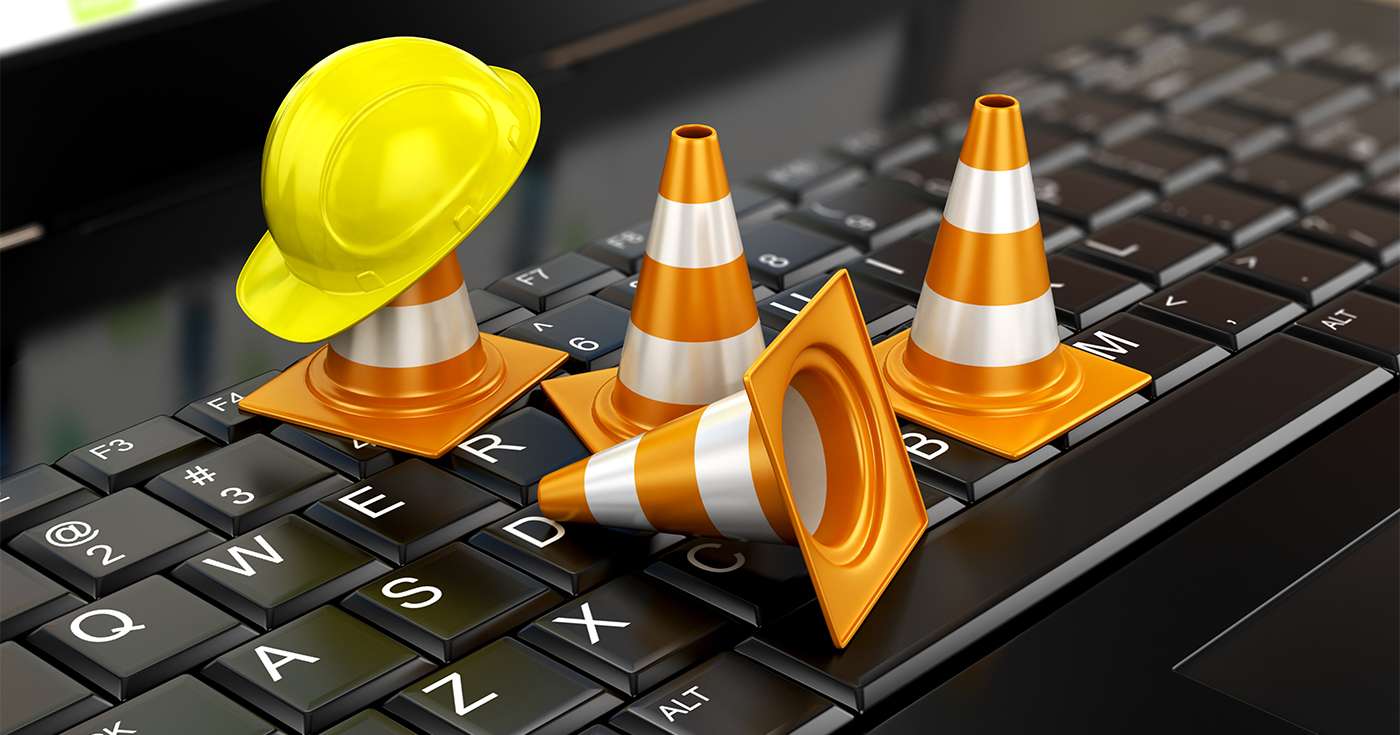 Executive Summary
Downtime might seem like a relatively inconsequential event in the moment, but it can have severe knock-on effects for businesses.
In this article, we'll explore what downtime is, the hidden costs you might not consider, and how you can mitigate the risks in your own business.
Introduction
How much do you think downtime really costs your business?
Whether it's a disappearing internet connection or a full-blown server malfunction, it's often a lot more than just waiting around for things to come back online.
In fact, according to research, the average cost of downtime for small businesses averages over £7000 per hour.
In this article, we'll explore the true cost of IT downtime – and it's not just financial. We'll also take a look at why choosing the right IT support company can make all the difference should downtime strike your business.
What is IT downtime?
Before we dive into the specific ways that downtime can impact your company, let's quickly define exactly what we mean by the term.
It's not just one thing. In fact, there are many different factors which can contribute to a period of IT downtime:
Internet outages. Your on-premises internet connection can be the lifeblood of any business, even when employees are working remotely and connecting to your server. When the connection goes down, the downtime clock starts ticking.
Hardware failures. Talking of your server, it's a significant point of failure when it comes to your IT infrastructure. If your server (or even a backup storage device) fails, crucial data can be lost.
Cloud service interruptions. Sometimes downtime won't be your fault, but will still have significant impact. One example is cloud services. Storing all your files in the cloud for safekeeping? If the service goes down, so does your access.
The hidden (and not-so-hidden) costs of downtime
It's clear that there's a financial consequence of any period of time your business can't operate as normal, but the impact can go much further.
Here are the costs you should be aware of when considering potential downtime.
Lost employee productivity
Arguably the biggest impact from IT downtime is the loss of employee productivity. Whether they're working from home or in the office, being unable to access important files or even complete internal systems (such as CRM or VoIP) can result in many hours of lost productivity in a short time. Even worse, there can be a knock-on effect even when systems come back up as employees scrabble to catch up. This effect can be amplified if you have a one-person IT team to fix everything for everyone at once.
Potential data loss
Server or storage failure can be genuinely devastating for any business which relies on data. And, let's face it, in the digital world, that's almost everyone. Without a proper backup and disaster recovery plan, you can lose years' worth of business data which may, in some cases, be impossible to recover from.
Missed sales and lost revenue
If your business relies on regular purchases supported by digital systems, such as e-commerce, downtime can translate directly into lost sales. In fact, even service-based businesses can lose important contracts and deals off the back of a sustained period of downtime. And that's to say nothing of the cost of keeping the business running (staff and other overheads) while the business is at productivity-zero.
The financial cost of break/fix IT support solutions
So, what exactly happens if downtime does happen unexpectedly? Well, if you don't have a significant IT department who can act quickly to resolve the issue, or a managed IT support provider, you'll probably turn to a so-called "break/fix" IT service. We've covered this in more depth in another article, but essentially they'll charge a premium to fix the problem as a standalone task.
Sound expensive? Luckily, there is a better way.
How managed IT support can help plan for downtime
Let's face it: downtime impacts every business at some point.
Whether it's a power failure outside of your control or a server simply giving up the ghost, the ability to handle downtime when it happens is critical. Think of it a bit like insurance: you hope you'll never need to use it, but if the worst does happen, you'll be glad you did.
By working with a managed IT support company like Get Support, you'll be putting in place a safety net in case downtime does hit your business.
Here's why.
With our IT Director service, you'll always have a five-year plan to ensure your server hardware is as reliable as it can be.
Our team will help you develop and deploy a disaster recovery and continuity plan. Read more about this in our dedicated Plain English guide.
We can help you prepare air-gapped backups so that, even if the worst does happen, your crucial business data will remain safe.
Talk to Get Support today and tackle downtime head-on
As a managed IT support provider, the Get Support team is able to help you both prepare for and deal with downtime.
As part of our IT support agreements, you'll get access to our IT Director service to ensure your hardware is up to scratch. Plus, with support via the phone, web, or even in-person for one flat monthly rate, you won't need to worry about unexpected bills from us even if downtime impacts your business.
With Get Support, your IT uptime is always our top priority. Find out more about how we could help with your IT support today by filling in the form below or calling 01865 59 4000.