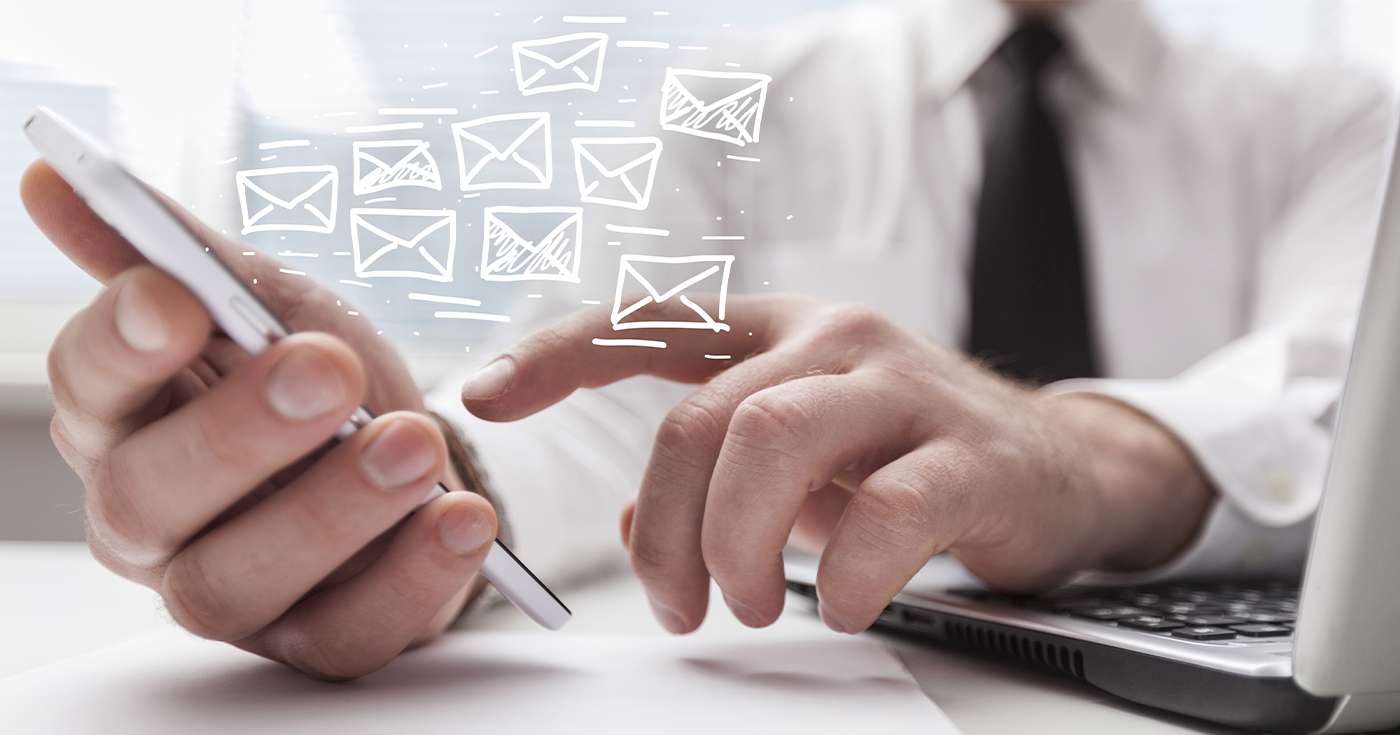 Executive Summary
Our What's That App? series on the Get Support blog delves into the detail of those lesser-known apps, many of which are available with Microsoft 365.
In this edition, we'll introduce you to Microsoft Exchange.
Microsoft Exchange is an email server and calendaring cloud service which forms a core part of Microsoft 365 for business as Exchange Online.
Introduction
Since the internet first entered the business space, a lot has changed.
E-commerce is everywhere, instant messaging is the norm, and video calls are now our go-to form of communication at work. But there's one area of business (and wider life) which has remained essentially unchanged for decades: email.
For many, the last bastion of personal privacy on the web, our email inboxes are essentially sacred at this point. And they're still at the centre of the working day for many of us.
If you own or manage business communications, you might have access to – or already be using – Microsoft Exchange.
Let's take a deep dive into exactly what Exchange is and how you can access it with a Microsoft 365 subscription.
What is Microsoft Exchange?
Initially launched back in 1996, Microsoft Exchange is an email server and calendaring platform which routes and delivers email to other email clients.
It does this using various protocols, including MAPI, EAS, and SMTP – but in plain English, it's essentially an electronic postman, taking your mail from your business to wherever it needs to go on the web.
Originally launched with the name Exchange Server 4.0, Microsoft Exchange has gone through a number of evolutions – but its core functionality has remained the same for decades.
The version of Microsoft Exchange which you'll be most likely to use today is Exchange Online, and it's one of the core cloud services available as part of Microsoft 365 business subscriptions. On the front end, Exchange most commonly uses Microsoft Outlook as its client, although it's possible to connect an Exchange server to practically any email client, including both web browser and mobile clients.
What you need to know about Exchange Online
If you have a subscription to Microsoft 365 already, you might already be using Microsoft Exchange Online to manage your email deliveries and business calendars.
But if you're still using another service, let's take some time to look at the key benefits of Exchange Online and how it might help your business become more streamlined when combined with everything else the 365 suite has to offer.
Exchange Online offers a business-class hosted email and calendaring service which your team can access via Microsoft Outlook, also included with the 365 subscription.
Exchange Online also includes advanced calendaring for your whole team, allowing them to schedule meetings, invite colleagues, and more. The close integration with Outlook means that events can be schedule with a click from an email.
Make sure everyone's on the same page by setting up specific calendars for business resources like meeting rooms and equipment using Exchange Online's calendaring features.
Exchange Online is hosted entirely by Microsoft, meaning you don't need to worry about server resources on your end. You also benefit from Microsoft's world-class security and disaster recovery features. Of course, if you prefer, self-hosted versions of Exchange Server are available.
Because Exchange Online is based in the cloud, you and your team will be able to access email, calendars, contacts, and even tasks anywhere on practically any device. This synchronisation also means that your team can manage their out-of-office settings right from Outlook and even have a shared mailbox for closer collaboration.
The cloud-based nature of Exchange Online also means that your email and calendar system can scale with your business as you grow without need for on-premises hardware updates.
How to start using Microsoft Exchange
Unlike many of the other apps included with Microsoft 365, Exchange is also available as a standalone product, as follows:
Exchange Online Plan 1. £3.00 per user per month (exc. VAT) with annual commitment.

Exchange Online Plan 2. Also includes unlimited storage, hosted voicemail, and data loss prevention. £6.00 per user month (exc. VAT) with annual commitment.

These are good options if all you need is hosted email and calendaring, but the majority of businesses will benefit most from a full Microsoft 365 subscription. If you're totally new to the suite, you can find out more from our dedicated guide.

To start using Exchange Online as part of 365, you have plenty of options:

Microsoft 365 Business Basic and above. Starting at £3.80 per user per month (exc. VAT) with annual commitment.
All Microsoft 365 Enterprise plans (F3, E3, E5). Starting at £7.50 per user per month (exc. VAT) with annual commitment.

The only subscription which doesn't give you access to Exchange Online is the Microsoft 365 Apps plan, which, as the name suggests, only grants access to cloud-based versions of the Office apps and OneDrive.

New to Microsoft 365? Ask the Get Support team and hit the ground running

Whether you're a brand-new start-up or you're simply looking to upgrade your digital infrastructure, Microsoft 365 is the perfect package. With an app or service to cover almost every aspect of modern business, it'll get you on the fast-track to success.

As a direct Microsoft Cloud Solution Provider, we're able to offer you the very best deals on Microsoft 365 and complete support packages to keep you going, too.

Want to learn more? Call the team today on 01865 59 4000.