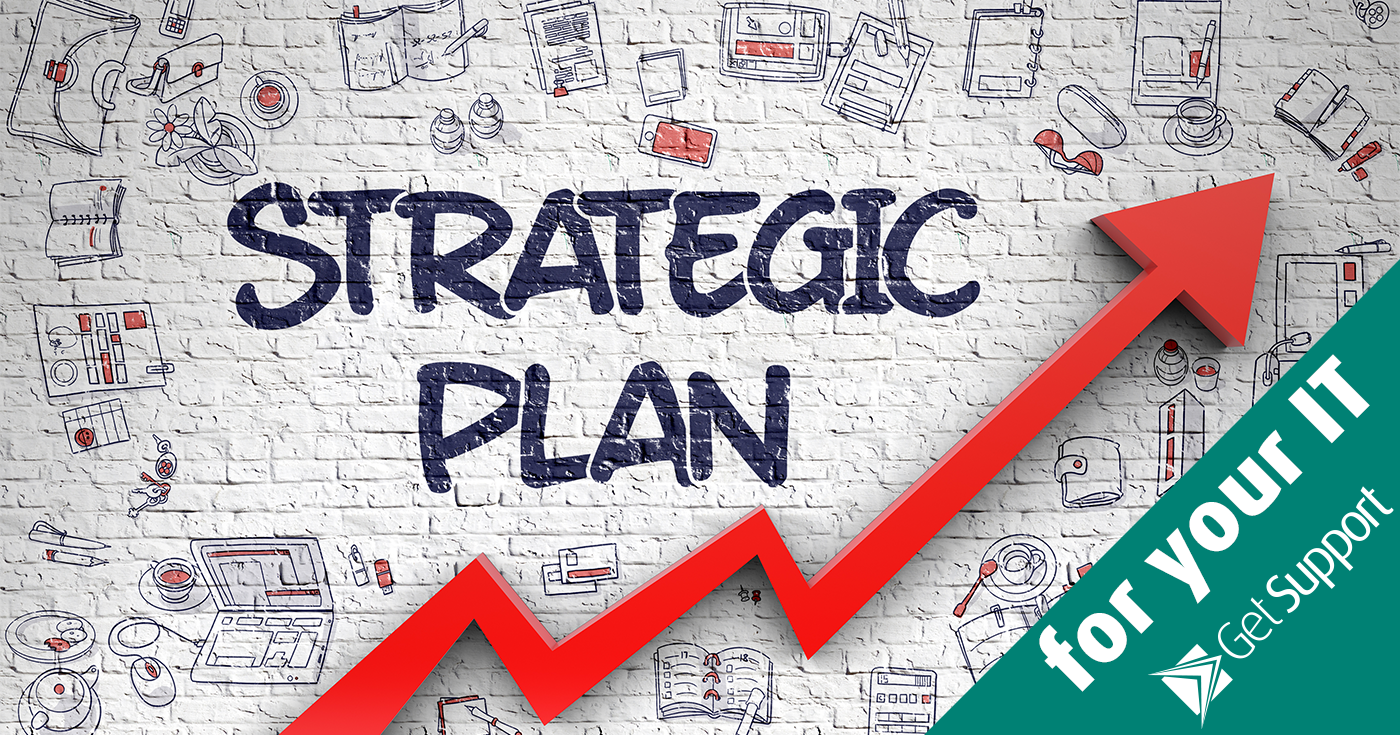 Executive Summary
We offer a unique "IT Director" service as part of our IT support agreements. In this article, we explain what IT Director is, how it helps businesses, and why you might want to use it.
IT Director is a strategic IT consultancy service which gives you the experience of having your very own IT director – of full-fledged IT department – without the costs or the hassle.
Introduction
If there's one thing that most small businesses can agree on, it's that IT isn't always straightforward.
With laptops, servers, software subscriptions, remote desktop connections, and more to think about – especially if you're a remote team – it can be a real headache for businesses without a dedicated IT team.
If any of this sounds familiar to you, you might be interested in the Get Support IT Director service.
Available as part of our IT support agreements, this IT consultancy service allows you to leverage the expertise of our entire team to help make better, more informed, IT decisions – and boost your productivity, communication, and more.
Let's learn more about the Get Support IT Director service.
What is the Get Support IT Director service?
When it comes to IT in your business, there are really two key areas: the reactive support stuff, and the proactive strategic stuff.
Of course, our IT support agreements are there to help with all of your technical problems and questions – that's the reactive stuff. But our IT Director service is designed to cover the proactive stuff, and it's something most IT support companies in the UK can't really match.
The Get Support IT Director is essentially an end-to-end IT consultancy service for your business.
We look at your current IT infrastructure, what you're paying for your hardware, the software you're using, and the types of productivity solutions you need, and we give you strategic yet practical advice on where to go next.
Not only that, but IT Director will help you plan your budget for the next five years, too. For example, if we know your server is going end-of-life in a year's time, we'll help you plan for a replacement well ahead of time – no scrabbling at the last minute required.
We see IT Director as a key partnership with your business, helping you to make the most of your IT solutions to make it easier to achieve your company's goals.
Why use the IT Director service – 6 core benefits for your business
All of our IT support agreements come with a host of benefits (all of which you can read about here), but the IT Director is unquestionably one of the most valuable – especially for those businesses without a dedicated IT resource.
So how exactly does IT Director boost your business? Lots of reasons – and here are six of the very best.
#1: Five years of IT financial planning means no nasty surprises
Without proper planning, it's easy to sleepwalk into a large bill to replace your IT hardware when it fails or reaches end-of-life. And with the wrong IT company by your side, you could end up paying over the odds for the new tech.
With the IT Director service, you don't need to worry about unexpected bills or replacement costs, because we'll work with you to build a 5-year financial plan for your IT infrastructure. We'll also help you choose the very best hardware or software for your business.
This won't only help keep your hardware and software working optimally, but it'll also mean you can plan your overall business budget with more clarity.
#2: Advice from director-level IT experts, anytime you need it
Here at Get Support IT Services, we're staffed by a crew of technology experts on both the support and strategy side of things.
That means your IT support agreement gives you access to anytime support over the phone or remotely, but it also means you get director-level strategic advice, too.
Whether you want regular strategic review meetings to evaluate your IT infrastructure, or simply a catch-up once a quarter to ensure everything's working well for you – we can make it work.
#3: Stay ahead of the game with timely advice about industry changes
Because we're an IT support company, we've always got our finger on the pulse when it comes to changes in the industry.
What does that mean for you as a business using our IT Director service? It means that we'll let you know as soon as any potentially significant things happen which may impact your IT or require updates to be made. The global pandemic of 2020 is a good example. We worked with all our clients right away to ensure their IT systems were set up for remote working to avoid downtime and keep productivity up.
That's the power of the IT Director.
#4: Ensure you're getting the most from your hardware and software solutions
It's easy to set-and-forget when it comes to IT, especially software solutions. In fact, you might be paying for software which you barely actually use.
With IT Director, we'll review with you all of your infrastructure – both hardware and software – to ensure you're getting the most out of your IT.
And, because we're a direct Microsoft Cloud Solution Provider, you'll also be able to access the very best deals on the Microsoft 365 productivity suite with no middleman and no hidden fees.
#5: Save money by eliminating the need to hire a dedicated IT resource
One of the things our clients tell us about our support agreements is that they're very cost-effective – and the same goes for IT Director.
The reason is simple: the expert strategic advice you get from the service is something you'd only otherwise be able to get by hiring either an IT director of your own, or an entire IT team. It doesn't take a degree in economics to know that those salaries can soon add up.
With our IT support agreements, you get IT Director as part of the package, meaning all of that strategic advice comes at no extra charge. Pretty nifty, right?
#6: Create a partnership built around achieving your business goals
There's a big difference between the technical support we offer and our IT Director service.
While both are included in our IT support agreements, the IT Director is really about us building a partnership with you to ensure your IT is working at its best.
We want to help you get the most for your money, ensure your hardware is sufficient for your business growth, and be certain that you're prepared for the years ahead. Why? Because, as partners, your success goes hand-in-hand with our own.
That's what partnership is all about – and it's core to the IT Director experience.
Looking for IT support and strategic consultancy? It's time to Get Support
If managing your IT all by yourself is becoming a headache, especially as your business grows, it might be time to talk to our team about IT Director.
Available as part of our IT support agreements, you'll enjoy all of the benefits listed above – and much more besides.
For a free, no-obligation quotation – or to simply ask a question about how our IT support agreements could help your business – get an instant IT support quote today.